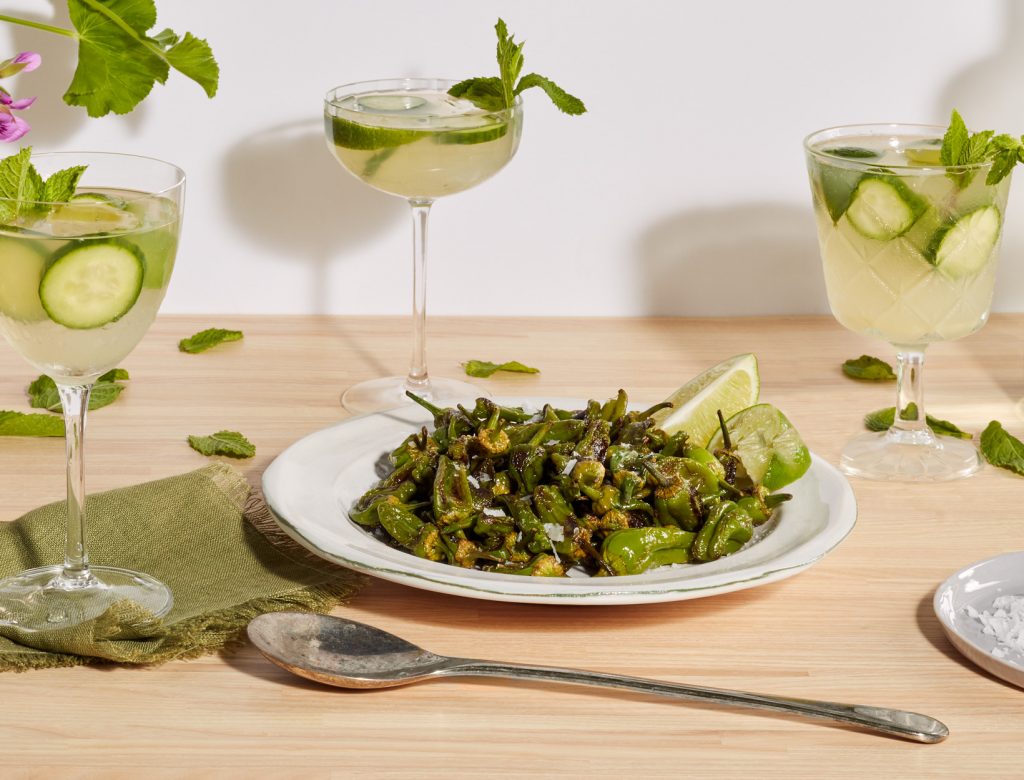 Simplest Blistered Padrón Peppers
There's something beautiful about the simplicity of this recipe. We love to serve it with olives, Marcona almonds, manchego cheese, and quince paste for a tapas-inspired spread.
1. Heat a large cast-iron pan or wok over high heat. Add the olive oil and peppers. Cook, stirring occasionally, just until peppers are softened and slightly charred and blistered.
2. Transfer to your serving dish and finish with a generous pinch of salt and a squeeze of one of the lime wedges over the top, leaving the other wedges as garnish or for your guests to use.
Originally featured in Botanical Cocktails Straight from the Farmers' Market