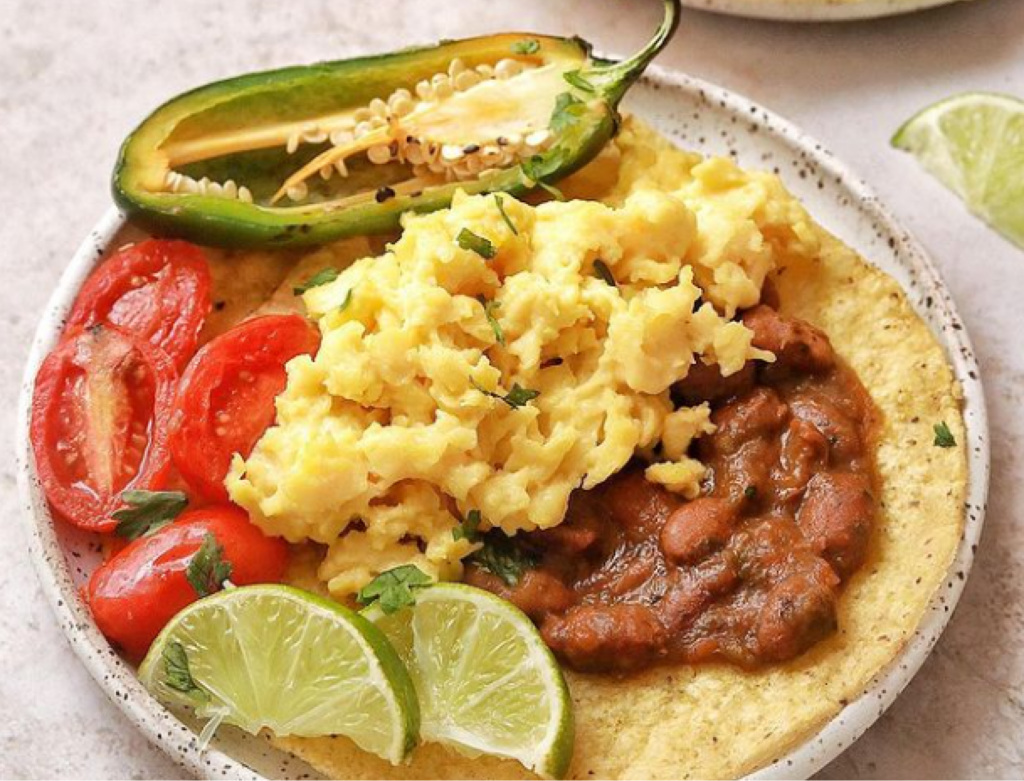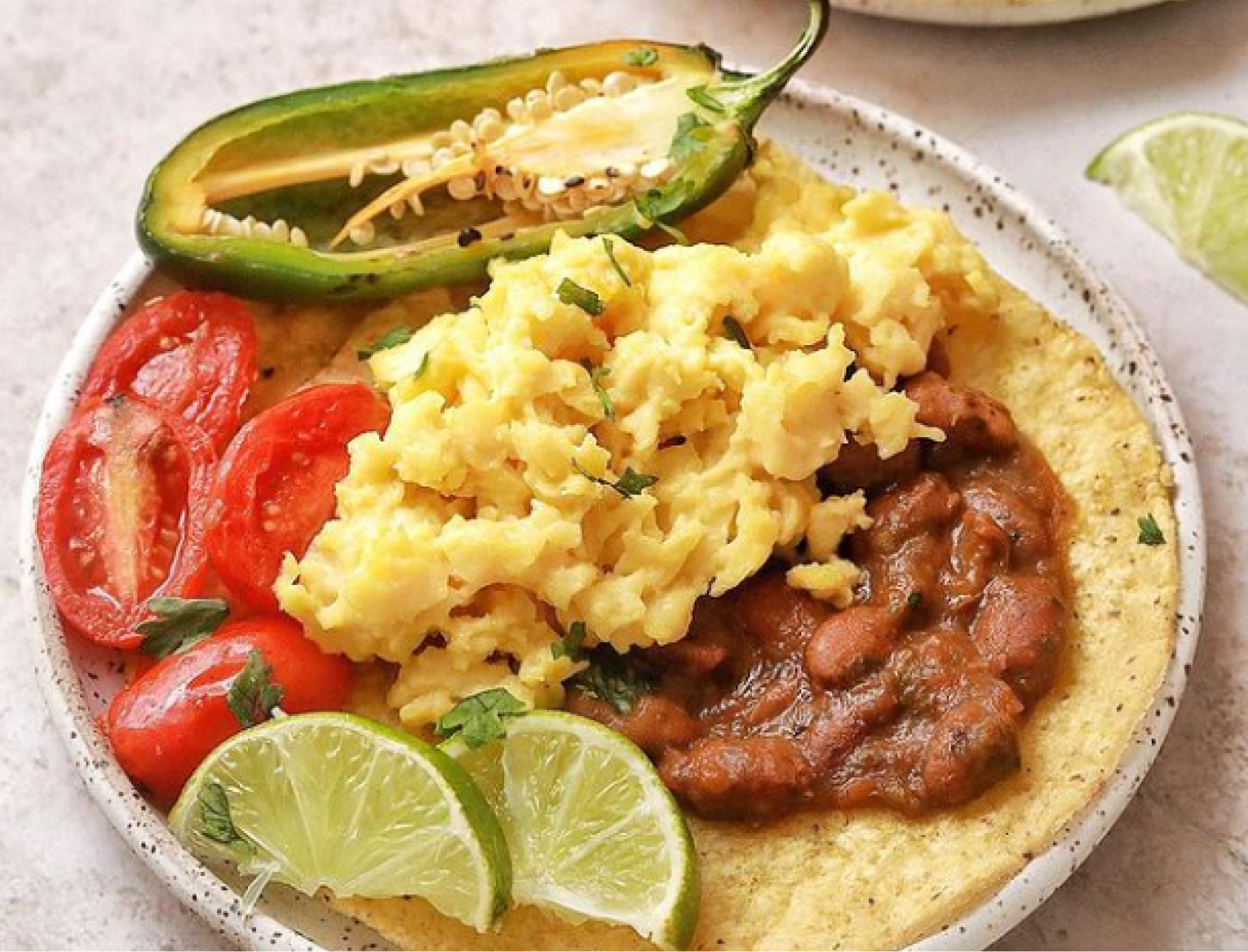 Photo courtesy of A Dozen Cousins Test Kitchen
"When I am in the mood to start my day with something savory, I love to make huevos rancheros. I start with this simple tortilla recipe and then pair them with some scrambled eggs and A Dozen Cousins Mexican Pinto Beans." —Ibraheem Basir, founder of A Dozen Cousins
1. Add the masa flour to a large bowl. Add the warm water to the flour and mix until combined. Let sit for 5 to 10 minutes.
2. On a flat surface, knead the dough with your hands for 5 to 10 minutes. If the dough seems too dry or too wet, add a little more water or masa to the dough.
3. Portion off a piece of the masa dough and roll into a ball the size of a golf ball. Continue this step until no more dough is left.
4. To press the tortillas, you can use a tortilla press or a large skillet. Cut 2 pieces of parchment paper. Place 1 piece of parchment paper on the press (or a flat surface) and place a masa ball in the center. Lay the other piece of parchment paper on top of the masa ball and gently press down with the press or large skillet until the dough has spread to about 4 to 5 inches in diameter.
5. Heat a large skillet or griddle over medium heat. Carefully remove the parchment paper from each side of the pressed tortilla. Gently lay the tortilla down in the skillet. Cook for 30 seconds to 1 minute on each side. The tortilla should appear lightly toasted, and little air pockets will form.
6. Remove the cooked tortilla from the skillet and store in a tortilla warmer or dish towel.
7. Serve with scrambled eggs and seasoned pinto beans.
Originally featured in Time-Tested Recipes to Transform the Beans in Your Pantry