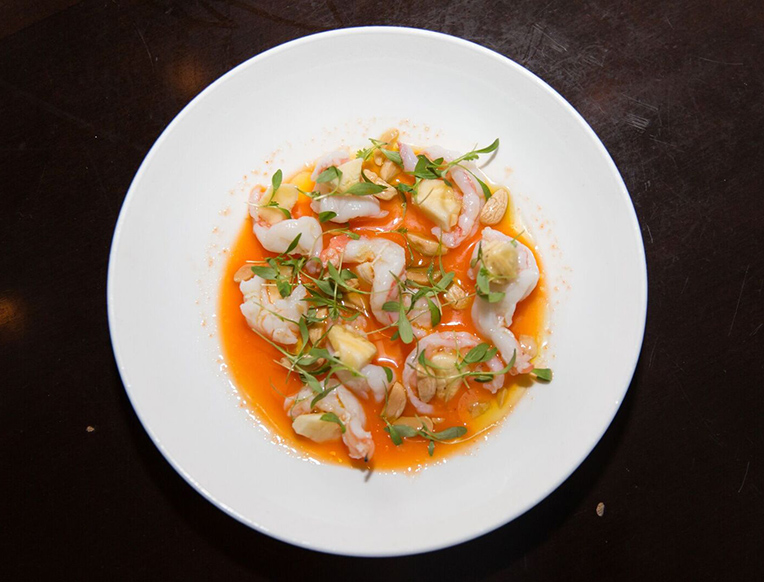 Shrimp Ceviche in "Agua Diablo"
This combination of flavors sounds bananas (pun intended), but it's seriously delicious. Don't make this if you don't like things spicy!
1. Mix together the shrimp, salt, and bruised mint and let stand 15 minutes. Transfer to a bain marie and pour all of the water over the mixture. Cover with plastic wrap and let poach for 1 minute. Strain off all the liquid, spread on a baking sheet, and cool in the freezer for 15 minutes.
2. To make the "agua diablo," combine all ingredients in a blender and blitz until smooth. Strain through a fine mesh sieve and chill in the fridge until ready to use.
3. To serve, divide the shrimp between 6 plates, pour over the "agua diablo" sauce and top with chopped almonds and banana slices. Garnish with micro cilantro, drizzle each plate with a little olive oil, and finish with a sprinkling of sea salt.
Originally featured in DIY Recipes from the Matador Room