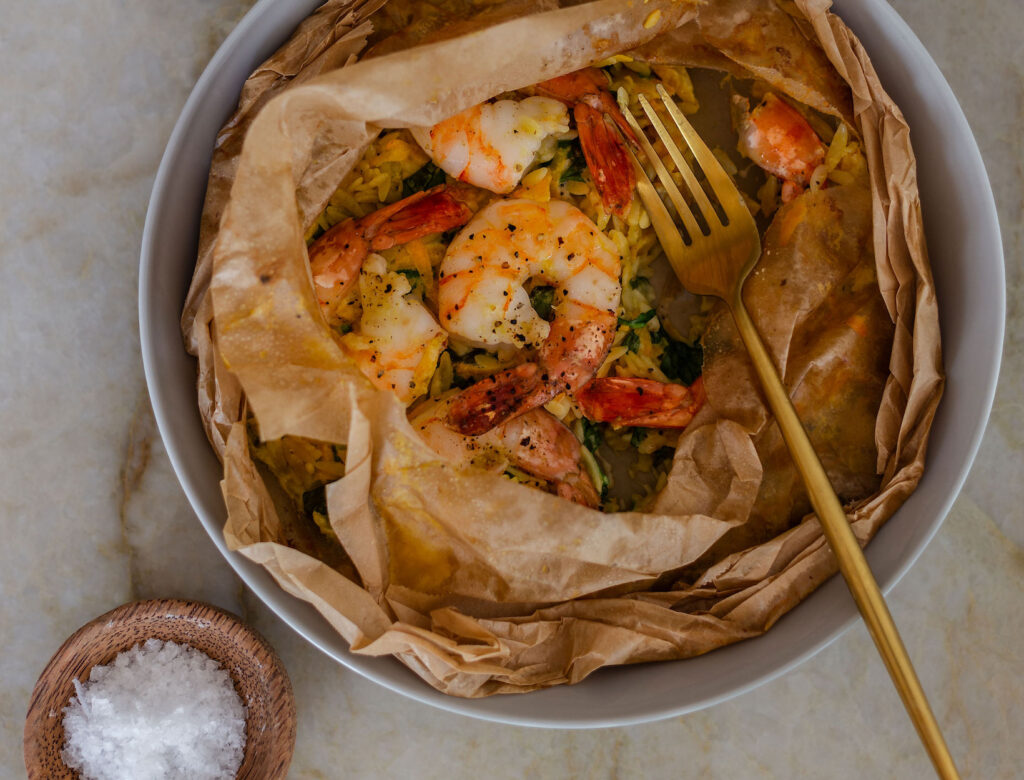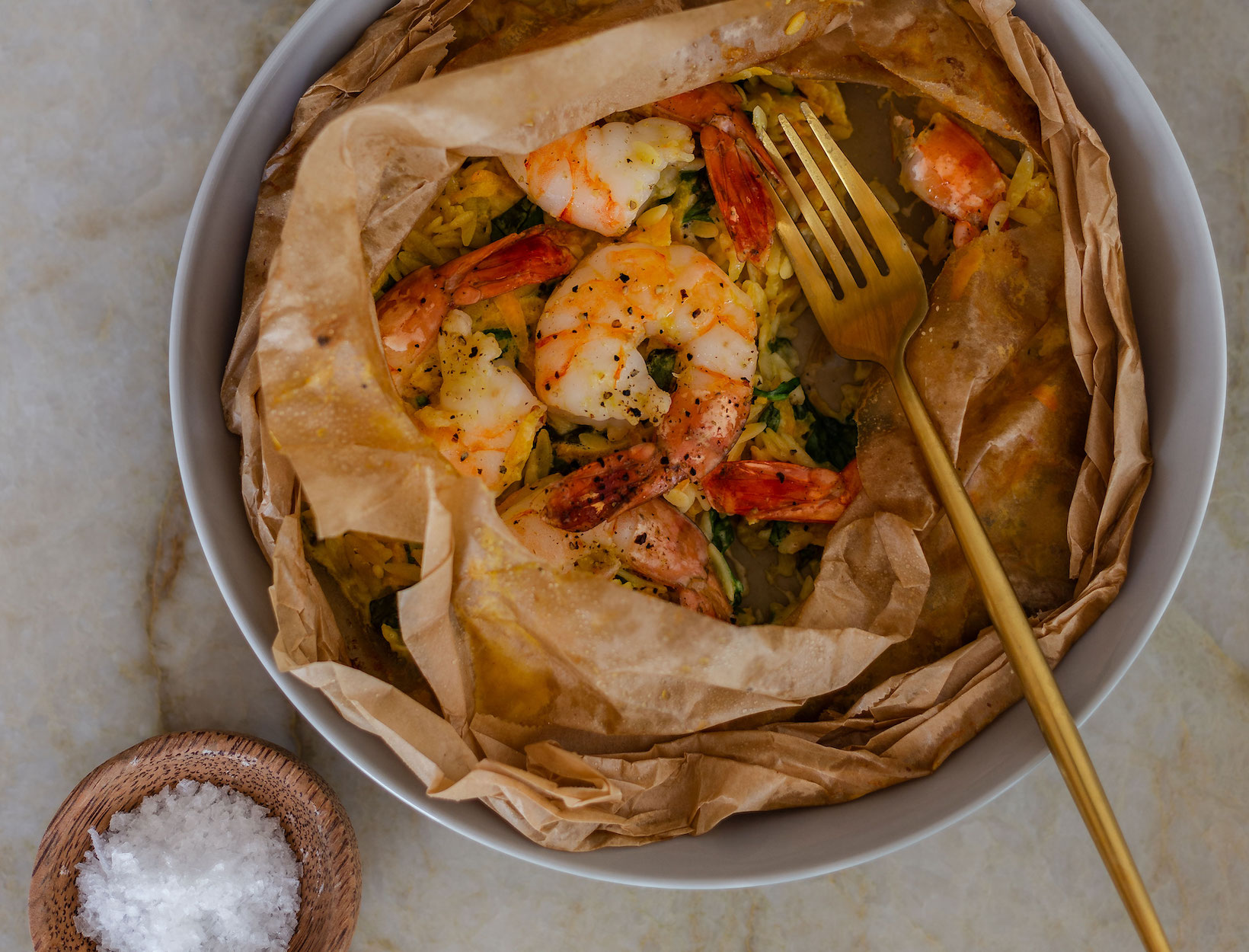 Shrimp and Butternut Squash en Papillote
"This is a delicious and healthy dish that involves cooking shrimp in a parchment paper parcel. The term 'en papillote' is a French phrase that translates to 'in parchment.' Cooking food in parchment paper allows it to steam and cook in its own juices, resulting in an intensely flavorful dish."
1. Preheat your oven to 375°F (190°C).
2. Cut 4 squares of parchment paper approximately 30 by 30 centimeters each; this will allow you to make 2 large parcels.
3. In a bowl, mix the cream, Dijon mustard, salt, and pepper. Add the grated butternut squash, spinach, orzo, dill, and basil and mix together well.
4. In another bowl, toss the shrimp with the minced garlic, olive oil, salt, and pepper, coating them well.
5. Lay out a piece of parchment and put half the squash and orzo mixture in the center, then place 6 shrimp on top.
6. Place another piece of parchment paper on top, covering the shrimp, vegetables, orzo, and herbs. Starting at one corner, fold and crimp the edges around until completely wrapped. Repeat with the remaining parchment paper, squash and orzo mixture, and shrimp.
7. Place the sealed packets on a baking sheet and transfer them to the preheated oven. Bake for approximately 18 to 20 minutes, or until the shrimp are cooked through and opaque.
8. Remove the baking sheet from the oven and allow to rest for a few minutes, then carefully open the packets, being cautious of the hot steam that will escape.
9. Transfer the parcels to serving plates and either pour the contents onto the plates or serve them rustic-style in the paper.
Originally featured in 3 One-Pan Wonders for Breezy Weeknight Meals