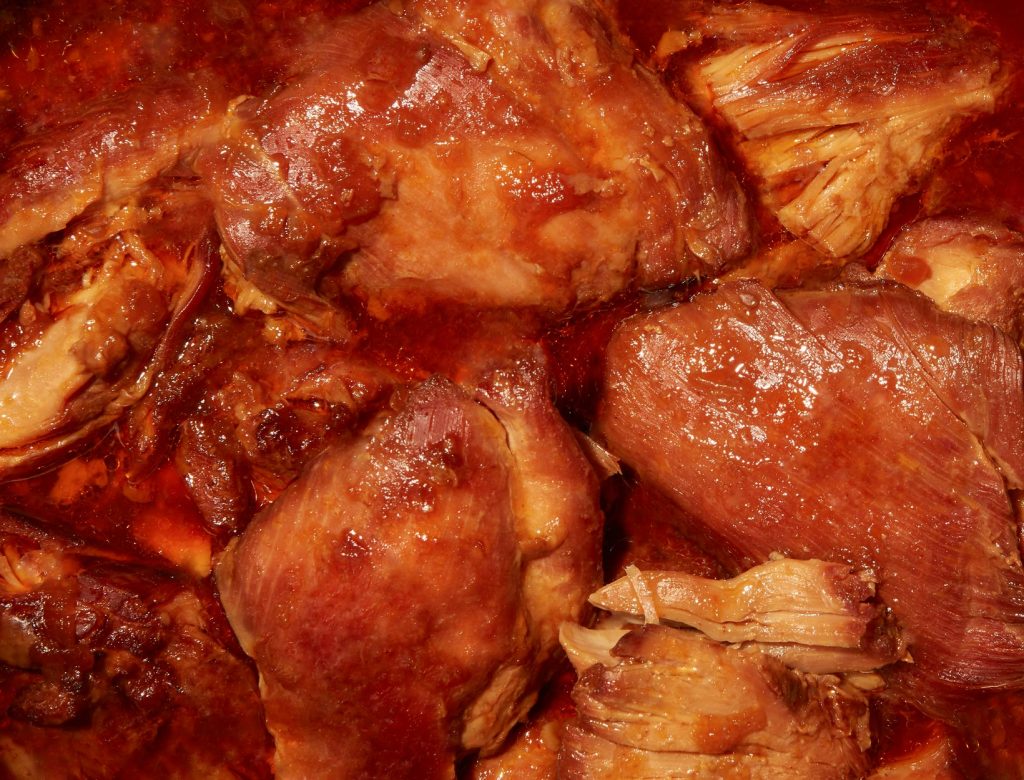 Shredded Korean Chicken
This is an old goop favorite that goes seamlessly into sliders, rice bowls, and tacos. It's absolutely delicious and especially amazing to have in your fridge for creating spur-of-the-moment dinners.
1 white onion, thinly sliced
4 cloves garlic, grated
1 (4-inch) knob ginger, grated
¼ cup gochujang
¼ cup honey
2 tablespoons fish sauce
2 tablespoons rice vinegar
1 tablespoon sesame oil
1 cup tamari
4 pounds boneless skinless chicken thighs
1. Combine the first 10 ingredients in a bowl, stirring well so the chicken is evenly coated with the marinade. Transfer to the pressure cooker, lock the top, and set to pressure for 10 minutes. It will take about 5 minutes or so to pressurize, and then the 10-minute cooking time will start.
2. After the 10 minutes are up, let the pressure cooker depressurize for about 10 more minutes. Carefully open the valve from "pressure" to "steam" (watch out for hot steam), and unlock the top. Transfer the chicken and its juices into a bowl and shred.