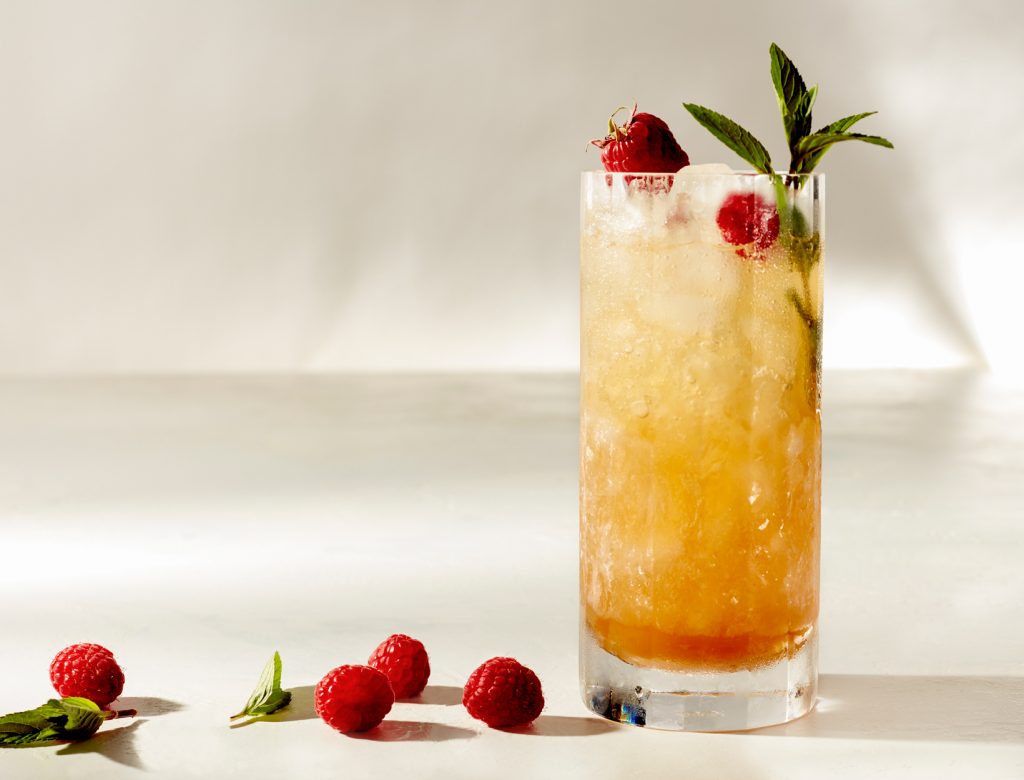 Originally developed in the 19th century, this simple sherry cocktail recipe is still so good, it requires very little tweaking. We just swapped in agave for the traditional cane sugar (it dissolves more easily into drinks) and added a bit of sparkling water to lighten it up. If you can't track down crushed ice, make your own by placing ice cubes in a clean dish towel and knocking it against your counter—it's a little loud, but it works.
1. Muddle the lemon slices and agave syrup in a cocktail shaker. Add the sherry and several large handfuls of ice cubes. Shake until very cold.
2. Strain into a highball glass filled with crushed ice and top with sparkling water. Garnish with a couple of fresh raspberries and a sprig or two of mint.
Originally featured in The Lightweight's Guide to Day Drinking