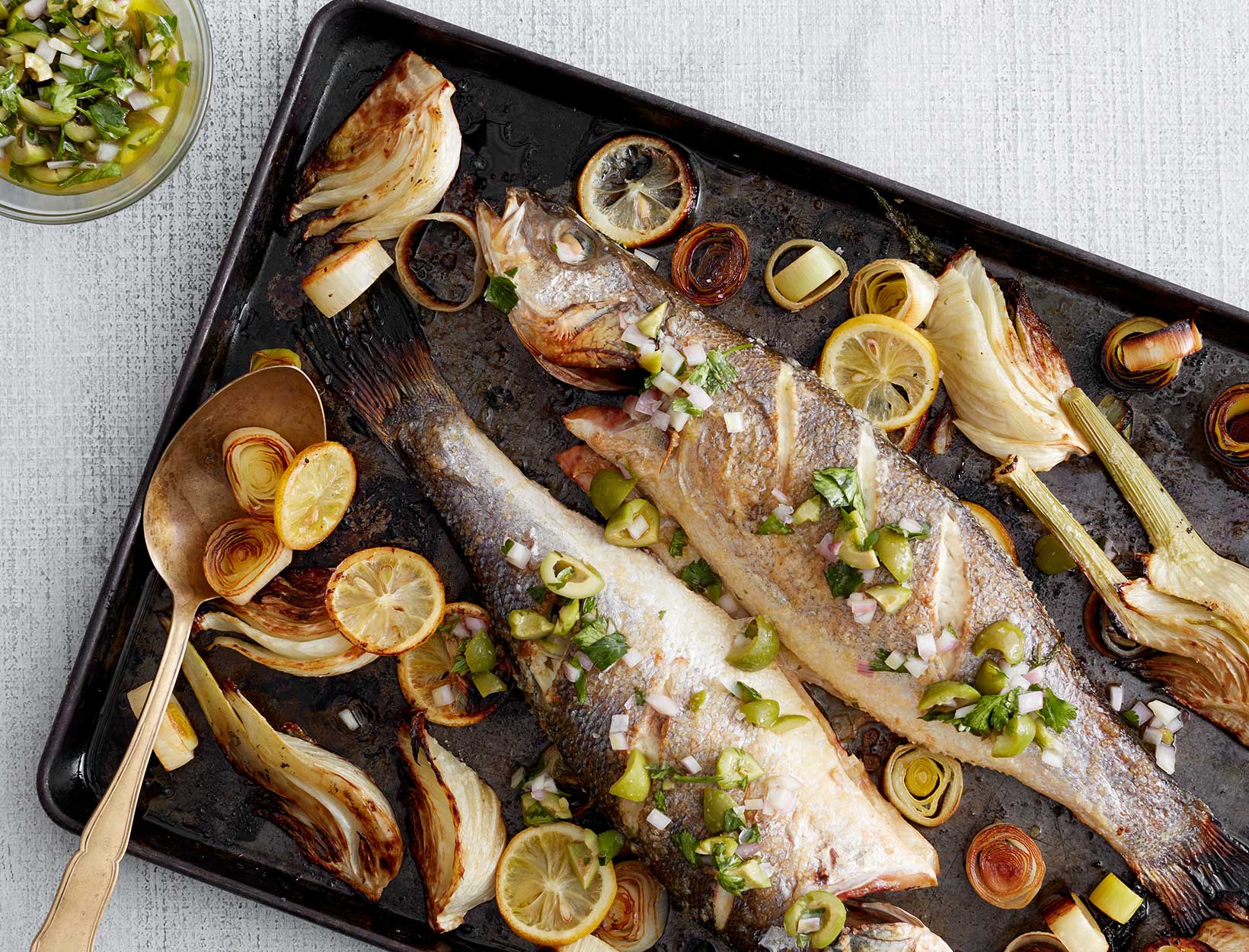 Whole Roasted Branzino with Castelvetrano Olive Relish
Cooking a whole fish looks hard. It's not. The key is preheating the sheet pan and roasting it fast and hot.
1. Preheat the oven to 475°F and set a rack on the top (beneath the broiler) and another on the bottom. Once hot, add a half sheet pan to the oven to preheat.
2. Rub the branzinos with olive oil all over and season generously on the skin and in the cavity. Toss the fennel, leeks, and lemons with a glug of olive oil and a pinch of salt.
3. Carefully remove the preheated sheet pan from the oven and place both branzinos diagonally in the center of the sheet pan (they will sizzle), then scatter the fennel mixture around the fish and place the sheet pan on the bottom rack. Cook for about 15 minutes.
4. While that cooks, combine the relish ingredients in a small bowl and set aside.
5. After the first 15 minutes, turn the oven to broil and put the fish on the top rack under the broiler. Watch closely and rotate as needed to make sure everything is getting nicely browned. The fish skin should be getting very crispy and some of the outer edges of the leeks, fennel, and lemons should get a little char. This should take about 5 minutes.
6. Serve with the olive relish and extra lemon wedges.
Originally featured in 3 Spruced-Up Sheet-Pan Dinners