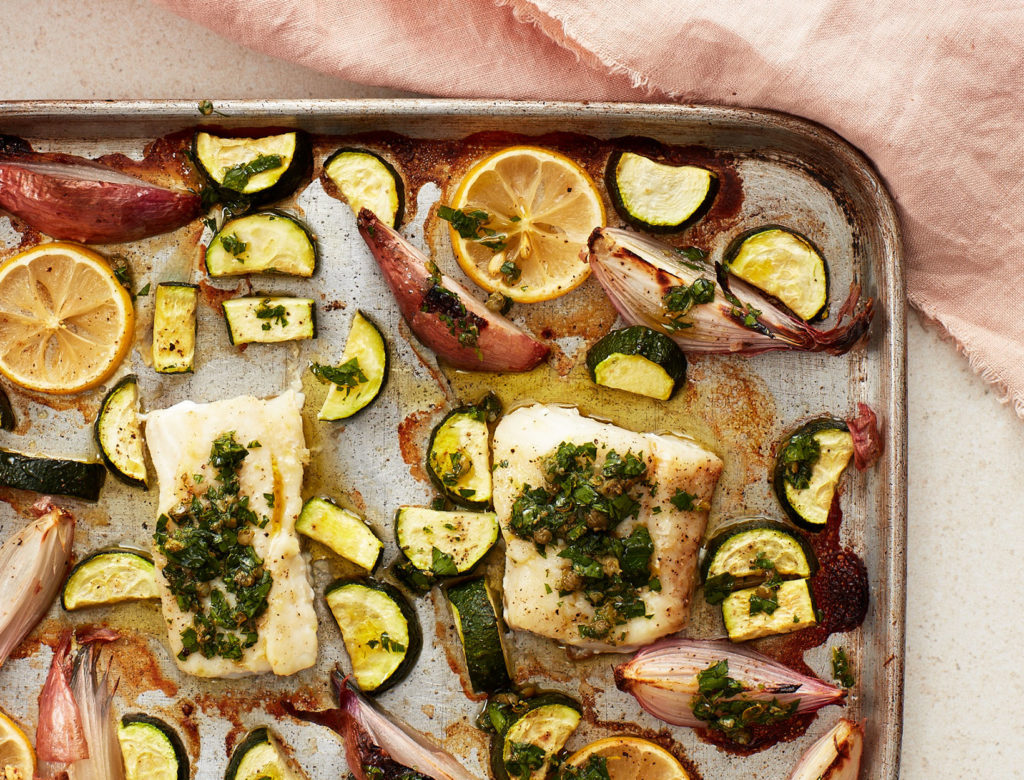 Sheet Pan Haddock with Zucchini, Shallots, and Salsa Verde
Simply prepared fish, vegetables, and salsa verde makes the kind of satisfying meal that's almost accidentally healthy. Serve this as is or over a bed of brown rice, quinoa, or fonio.
1. Preheat the oven to 425°F.
2. Combine all the ingredients for the salsa verde, season to taste, and set aside.
3. Toss the fish and veggies with a couple tablespoons of olive oil and season generously with salt and pepper. Scatter them on the sheet pan, not crowding them too much (overcrowding will lead to steaming instead of roasting). Cook for 15 to 20 minutes or until the fish is opaque and the vegetables are beginning to brown. Top generously with the salsa verde.
Originally featured in The Annual New Year Detox