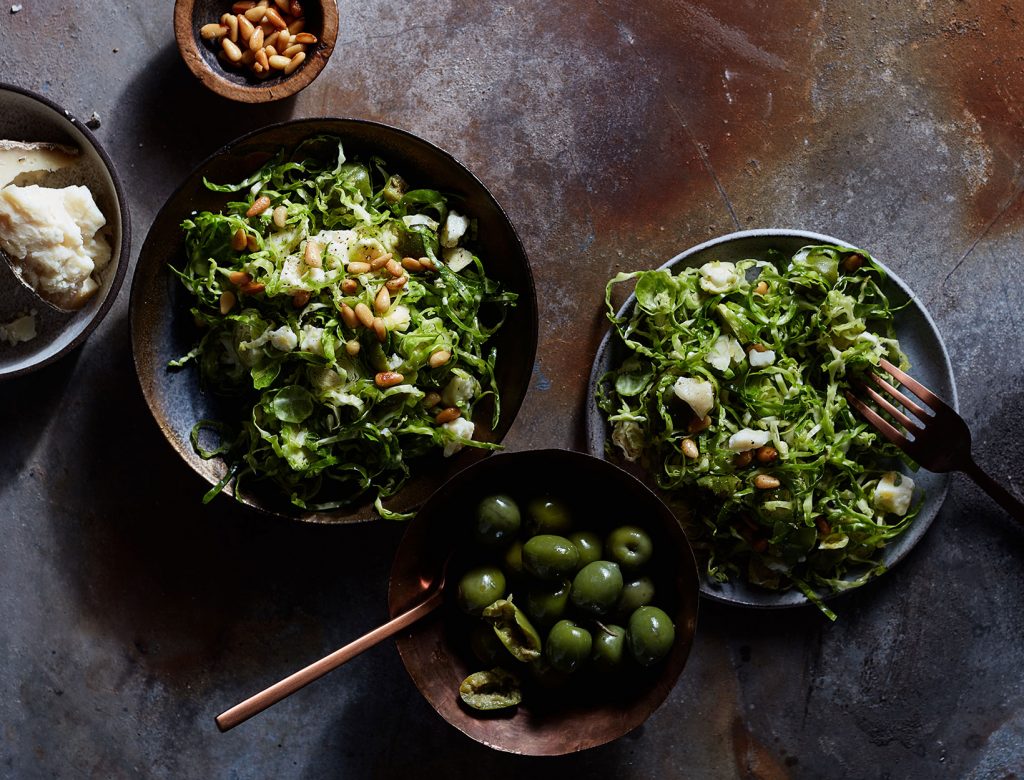 Shaved Brussels Sprouts, Pine Nuts, and Green Olives
Our new favorite way to serve a classic holiday vegetable, this simple shaved Brussels sprout salad is packed with flavor. Prep all the elements in advance so all you have to do is toss and season before serving.
1. Make the dressing: Grate the zest from 1 lemon; squeeze ⅓ cup (75 milliliters) juice from both lemons. In a small bowl, whisk together the lemon zest, juice, and oil. Season with salt and pepper.
2. Make the salad: Using a mandoline, very thinly slice the Brussels sprouts into a large bowl. Add the olives and Pecorino, reserving a handful of the cheese for garnish. Drizzle the salad with the lemon dressing; toss until the Brussels sprouts are evenly coated. Taste and adjust for seasoning.
3. To serve, garnish with the pine nuts, remaining Pecorino, and a sprinkle of Aleppo pepper, if desired. Finish with a sprinkle of flaky salt.
Cook Beautiful by Athena Calderone, published by ABRAMS © 2017. Photographer: Johnny Miller.