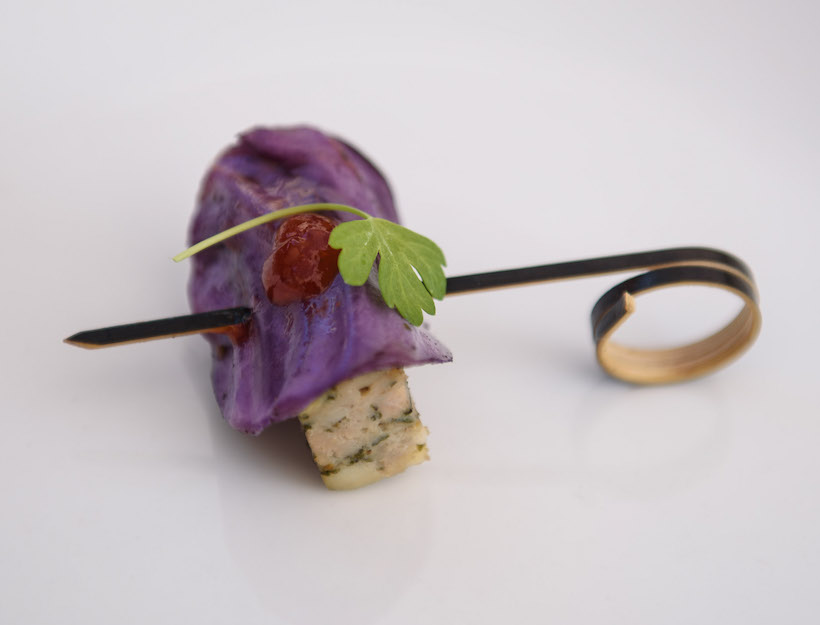 Shabazi Chicken with Grilled Cabbage
Pretty, delicious, and easy to prep, these are kind of the perfect app.
1. To make the harissa jam, heat apricot jam and harissa paste in a small saucepan over low heat, stirring constantly until combined. Cool and set aside until needed.
2. Meanwhile, heat a grill pan over medium-high heat, brush with a little olive oil, and quickly grill cabbage coins.
3. Wrap cabbage coins around chicken pieces and secure with a skewer.
4. Add a dollop of harissa jam just before serving.
Originally featured in The goop x Net-a-Porter Summer Dinner