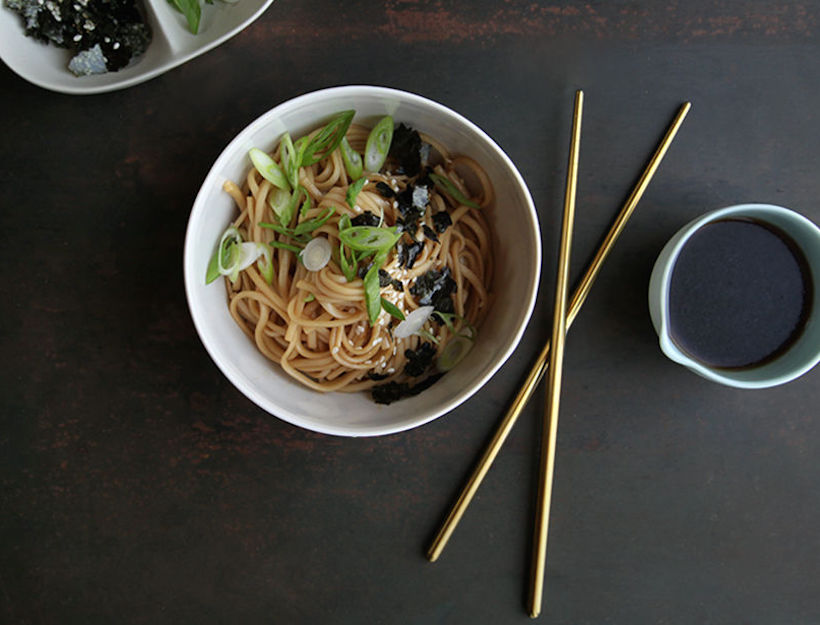 These noodles are stupid easy to make. Great on their own, they also happen to be the perfect vehicle for pretty much any raw or cooked veggie.
1. Cook the noodles according to the package directions.
2. While the pasta cooks, whisk together the tamari, mirin, and sesame oil in a large bowl. When the noodles are ready, drain them and add directly to the bowl with the sauce; toss to combine. Let cool for about 10 minutes, then add the scallions and a little salt, if desired.
3. Serve with furikake* on the side.
*To make the furikake, use your fingers to crumble the nori into very small pieces into a bowl, then add the remaining ingredients. Store in an airtight container at room temperature for up to 3 days.
Originally featured in Two Simple Recipes Using Basic Pantry Essentials