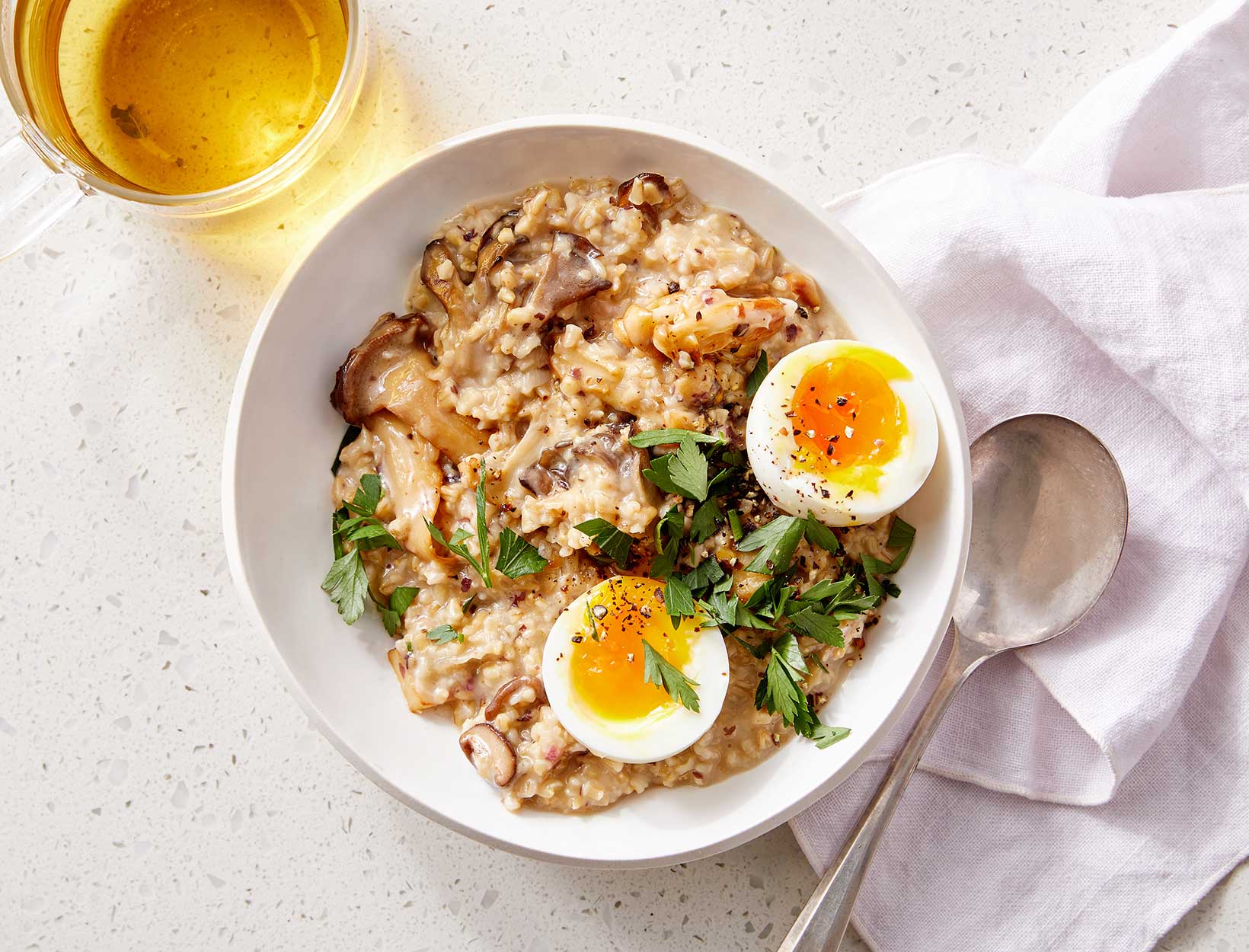 Savory Oats with Mushrooms and Egg
These oats are brimming with savory flavors: rich chicken stock, earthy mushrooms, and salty-umami seaweed.
1. Heat the oil in a large, heavy saucepan over medium heat. 
 
2. Add the shallots and mushrooms and cook, stirring often, until the shallots are translucent, about 2 minutes. Add the vinegar and cook, stirring and scraping, until the mushrooms are moist and there's a little liquid in the bottom of the pot, 2 to 3 minutes.
 
3. Toss in the oats, then a ladleful of chicken stock, and stir with a silicone spatula. As the oats absorb the liquid, continuously add a bit more just as you would to make a risotto, stirring the whole time. All the liquid should have been added and the oats fully cooked through after about 30 minutes.
 
4. Add the seaweed, cheese (if using), and butter and gently fold until thoroughly incorporated. Season to taste with salt and pepper. Divide among 4 serving dishes and top with the eggs and parsley.
 
Originally featured in 3 Easy, Delicious, Hearty, Savory Breakfasts for Any Time of Day