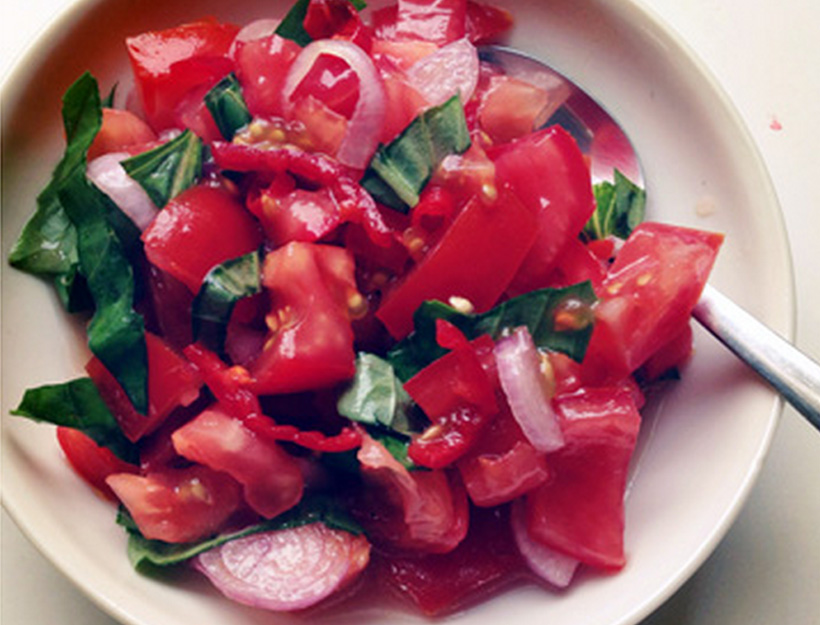 Sambal Colo Colo
This wonderfully vibrant salad is a snap to put together. Make it in late summer, when tomatoes are sweet and abundant.
3 tomatoes, diced
4 shallots, diced
1 red chili, diced
1 bird's eye chili, diced
juice of 1 lime
1 tbsp lemon basil, chopped
salt & sugar to taste
1 tbsp vegetable oil
1. Mix all ingredients. Stir well. Adjust seasoning to your liking.
Originally featured in Indo Mag