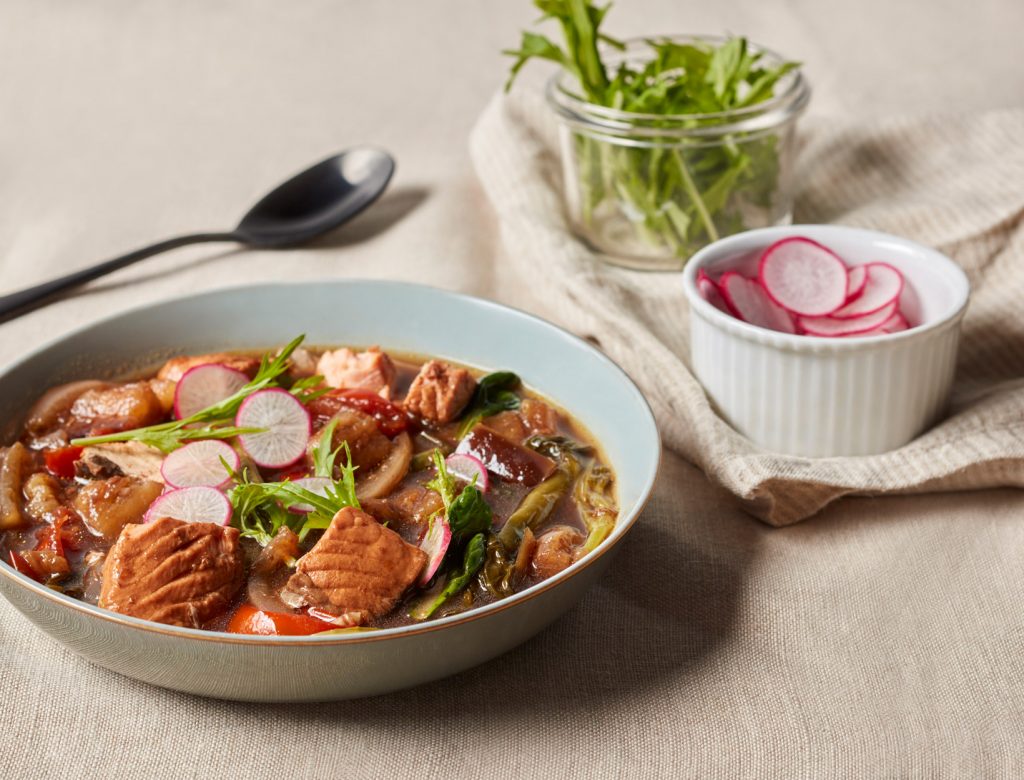 Don't get hung up on the pronunciation of "sinigang"—this tangy, savory Filipino soup is perfect for when you're under the weather. Toss everything together in one pot and you end up with a colorful bowl of delicious soup. To make it heartier, add your favorite rice or quinoa.
1. In a large saucepan sauté the onions in the oil for 3 minutes, then add the garlic and ginger.
2. Add the eggplant, tomatoes, green beans, tamarind paste, fish sauce, and salt and pepper. Add the broth and bring to a strong simmer then turn down to a medium simmer for 5 minutes
3. Add the salmon and greens (not the spinach) and simmer for 5 minutes until the salmon is just cooked through and taste for seasoning, adding more tamarind paste for a more sour flavor, if desired.
4. Stir in the spinach for 1 final minute then take off the heat and serve up each bowl.
MELISSA SAYS: "I like to add a big scoop of cooked quinoa to my bowl and top with my sinigang with some chili flakes and crunchy radish."
Originally featured in Feel-Better Foods from Around the World