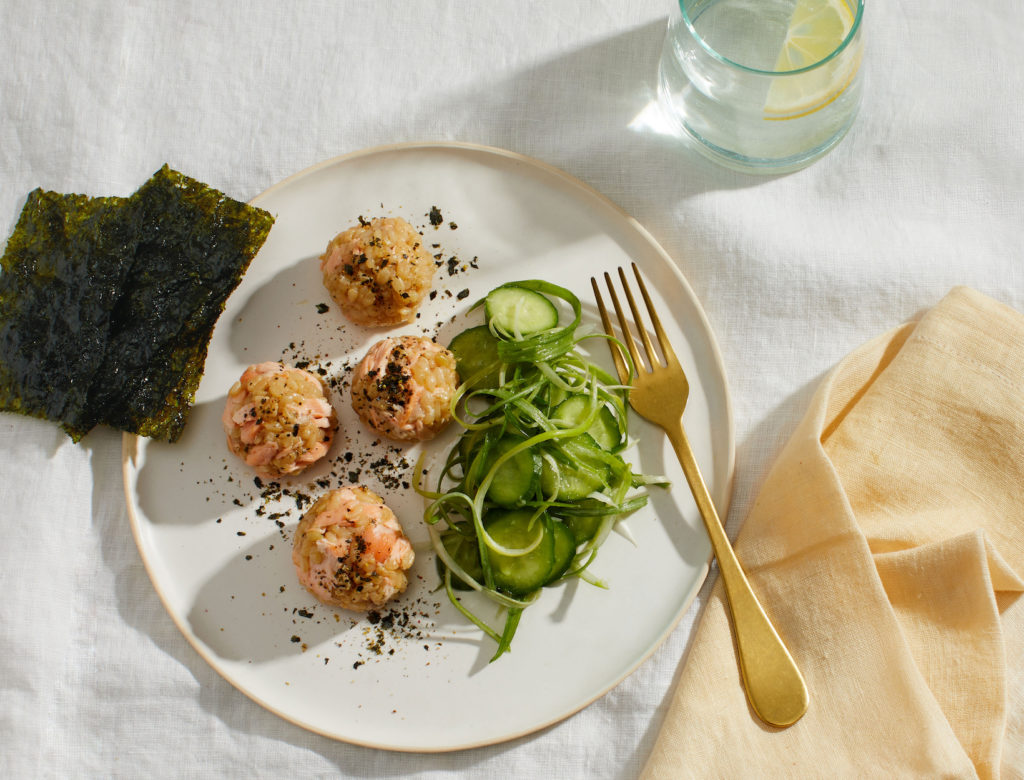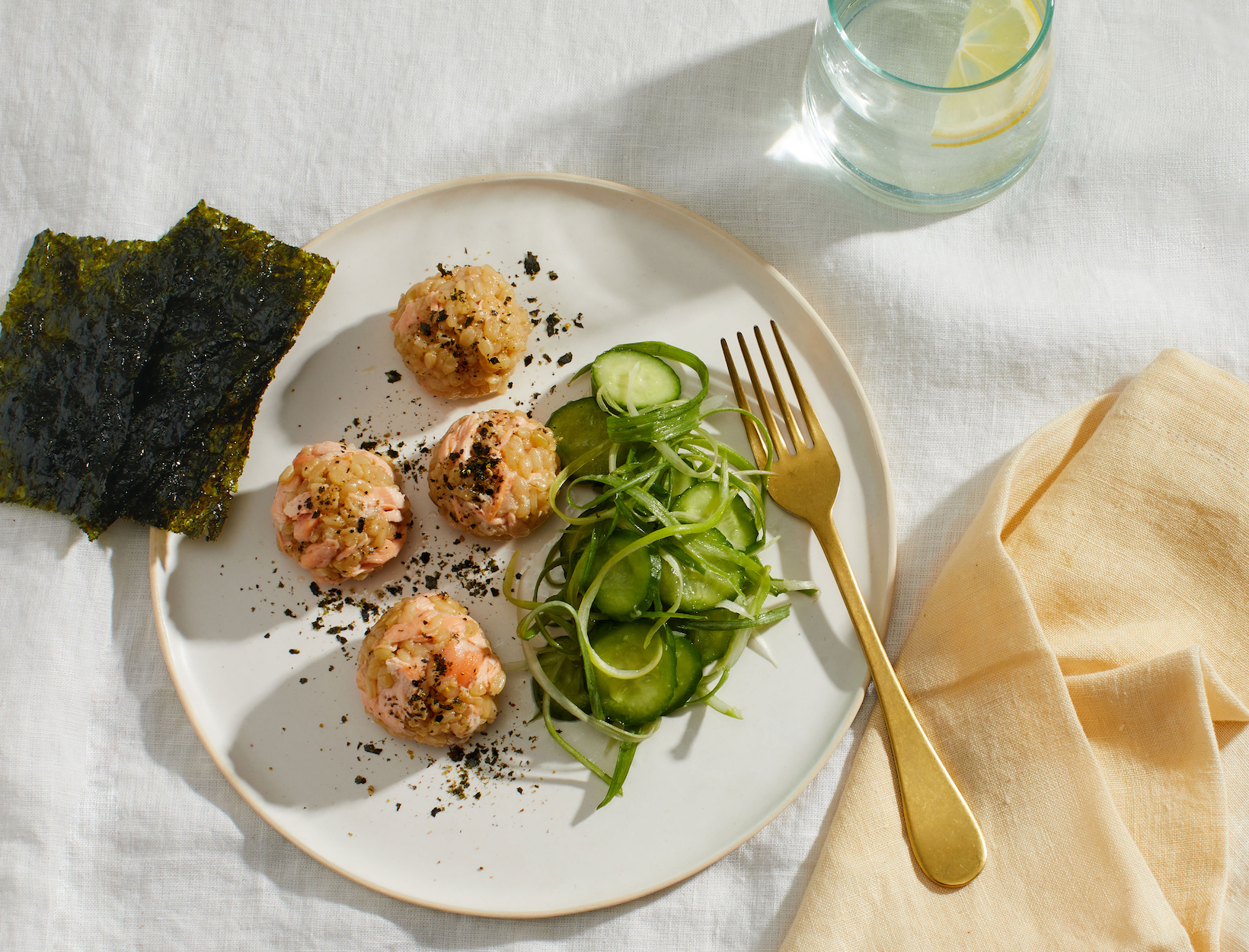 Salmon Rice Balls with Cucumber Salad
We, too, became obsessed with the Emily Mariko salmon rice bowl. Her viral TikTok recipe cleverly zhuzhes leftover salmon and rice into something new, fresh, and delicious. Our onigiri-style detox homage, which combines leftover salmon and brown rice with coconut aminos and sesame oil before rolling them into bite-size balls, is well suited for a make-ahead packed lunch. Enjoy them with a simple cucumber salad and some crispy seaweed snacks.
1. First cook the salmon. Preheat the oven to 425°F. Place the salmon on a parchment-paper-lined sheet pan, drizzle with a little avocado oil, and season with pinch of salt. Cook for 12 to 15 minutes, or until the center is opaque and it flakes easily. Set aside to cool.
2. While the rice is warm, add the rice vinegar, coconut aminos, and sesame oil. Let cool to room temperature.
3. Combine the salmon and rice in a bowl, flaking the salmon into little pieces. Stir well to incorporate. Taste the mixture and salt as needed.
4. To form the rice balls, wet your hand slightly with cool, clean water to keep the rice from sticking to your hand. Take about a tablespoon of the rice-salmon mixture and form it into a ball in the palm of your hand, pressing tightly. To store overnight, place them in an airtight container, covering with an extra layer of plastic wrap before closing the container—this will help the rice balls stay moist in the fridge.
5. To make the cucumber salad, toss the cucumbers with a pinch of salt and let sit for 5 to 10 minutes in a colander to drain off excess moisture. Then squeeze out the extra water and add the cucumbers to a mixing bowl. Add the remaining ingredients and toss well. Taste and adjust seasoning as needed.
Originally featured in The Annual New Year Detox: 2022 Edition