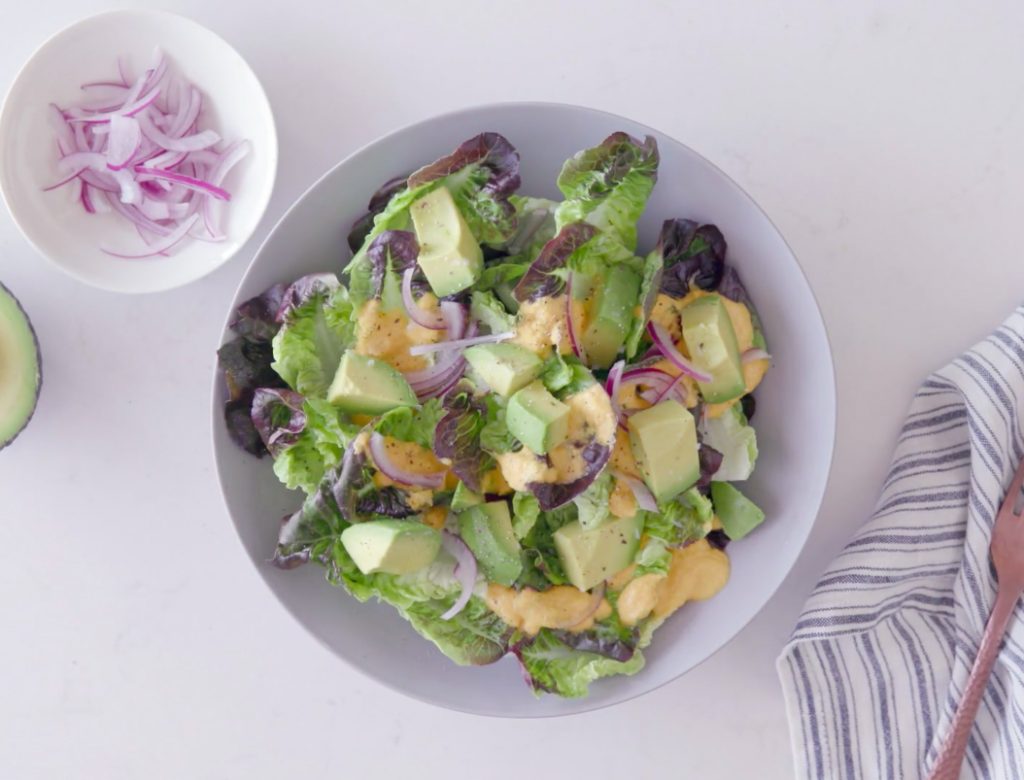 Salad with Carrot & Ginger Dressing
This dressing is the jam! Great on salads and as a veggie dip. There's enough dressing for two salads here, so save the extra.
for the dressing:
1 large carrot, peeled and roughly chopped
1 large shallot, peeled and roughly chopped
2 tablespoons roughly chopped fresh ginger
1 tablespoon sweet white miso
2 tablespoons rice wine vinegar
1 tablespoon roasted sesame seed oil
¼ cup grape-seed oil
2 tablespoons water
for salad:
1 head baby gem lettuce (or any greens), roughly cut
¼ red onion, thinly sliced
¼ avocado, diced
1. Pulse the carrot, shallot, and ginger in a blender until finely chopped.
2. Scrape down the sides and add the miso, vinegar, and sesame seed oil, then whiz together. While the blender is going, slowly drizzle in the grape-seed oil and the water.
3. Combine the lettuce, onion, and avocado in a bowl, drizzle with plenty of dressing, and serve.
Originally featured in Detox Guide