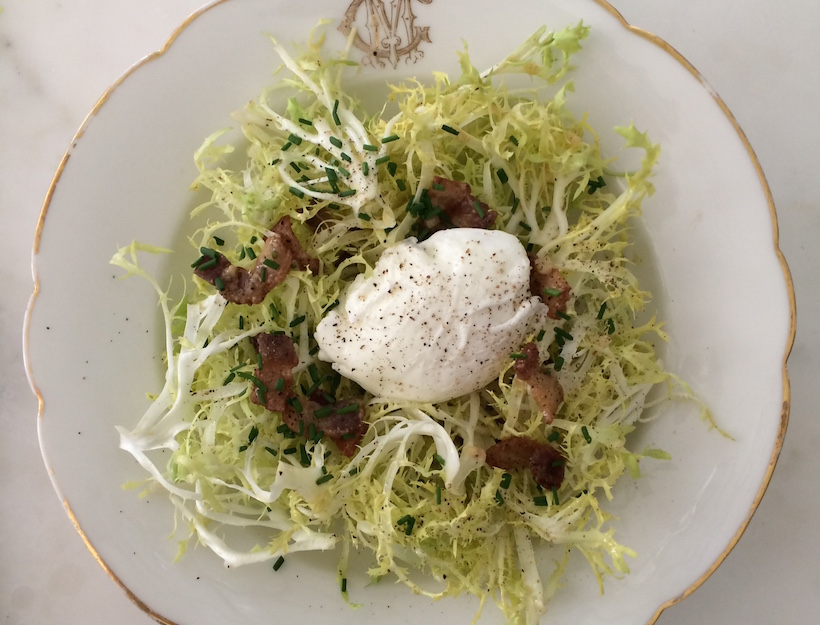 A classic French dish, this slightly indulgent salad takes under 20 minutes to make. Once you master poaching the egg you'll be making this at every dinner party.
1. Heat the bacon in a small sauté pan over medium heat. Cook gently, for 7-10 minutes, or until bacon is nice and crispy. Use a slotted spoon to transfer it to a paper towel-lined plate, reserving the fat in the pan.
2. To make the dressing, whisk together Dijon mustard, champagne vinegar, and shallot. Slowly whisk in olive oil and season with salt and pepper to taste.
3. Toss frisée in a bowl with the crispy bacon, most of the dressing, and the warm bacon fat (reheat if it has cooled down).
4. Place the salad on a plate, top with chopped chives, and the poached egg (learn how to do it here), and finish with a little sea salt and cracked black pepper.
Originally featured in Making Bacon Count: Salad Lyonnaise