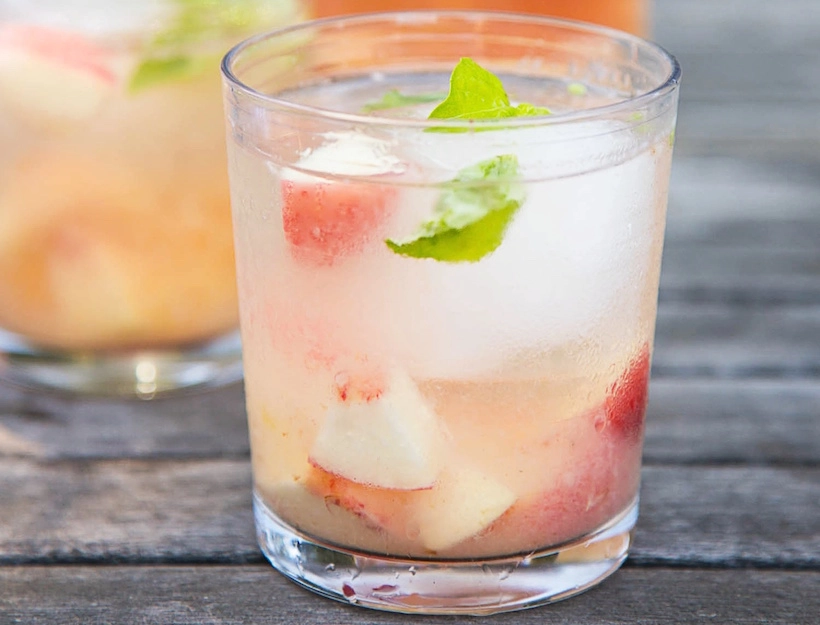 Rosé and White Peach Sangria
Don't judge a drink by its name. While most sangria is made with the cheapest red wine, a ton of sugar, and a somewhat bizarre mix of fruits, this one isn't like the rest. It's a very clean, refreshing combo of rosé, white peaches, nectarines, and fresh basil. Because we don't add any sugar, you might be surprised by how dry it is. If you're looking for a touch more sweetness, finish with sparkling lemonade instead of seltzer.
1. Peel the peaches and nectarine and cut into roughly 1-inch pieces.
2. Throw them into a pitcher along with the basil leaves and use a wooden spoon to muddle everything.
3. Add the rosé, cover with plastic wrap, and let sit in the fridge for at least 1 hour.
4. Pour into ice-filled glasses and top with a splash of seltzer water or sparkling lemonade.
Originally featured in Pitcher Cocktails