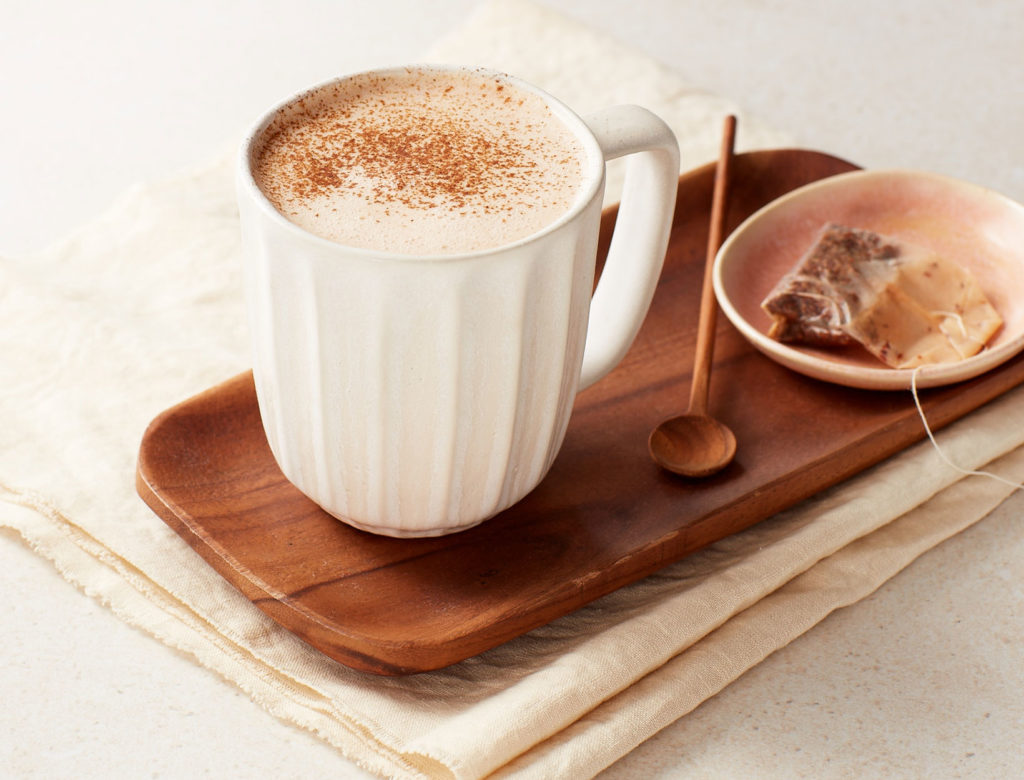 If you're missing the depth of coffee among decaf and herbal teas, then rooibos might be for you. This sweet and earthy African red tea has a distinct flavor but still plays well with others. For this latte, we steep it long for a concentrated tea that gets combined with a warm, frothy almond milk fortified with a bit of almond butter. Blending the almond butter directly into the almond milk gives it an extremely creamy texture. And it adds a good amount of healthy fat and protein, which makes this afternoon treat super satiating.
1. Add the rooibos tea bag to a large mug. Fill it about halfway with hot water and let steep for 5 to 8 minutes or just as long as it takes to prepare the rest of the ingredients.
2. While the tea steeps, warm the almond milk in a saucepan over low heat. Transfer the warm almond milk to a blender and add the almond butter and coconut sugar. Blitz until smooth and frothy.
3. Remove the tea bag from the mug and pour the rich almond milk mixture over the top. Garnish with a sprinkle of your favorite warm spice.
Originally featured in The Annual New Year Detox