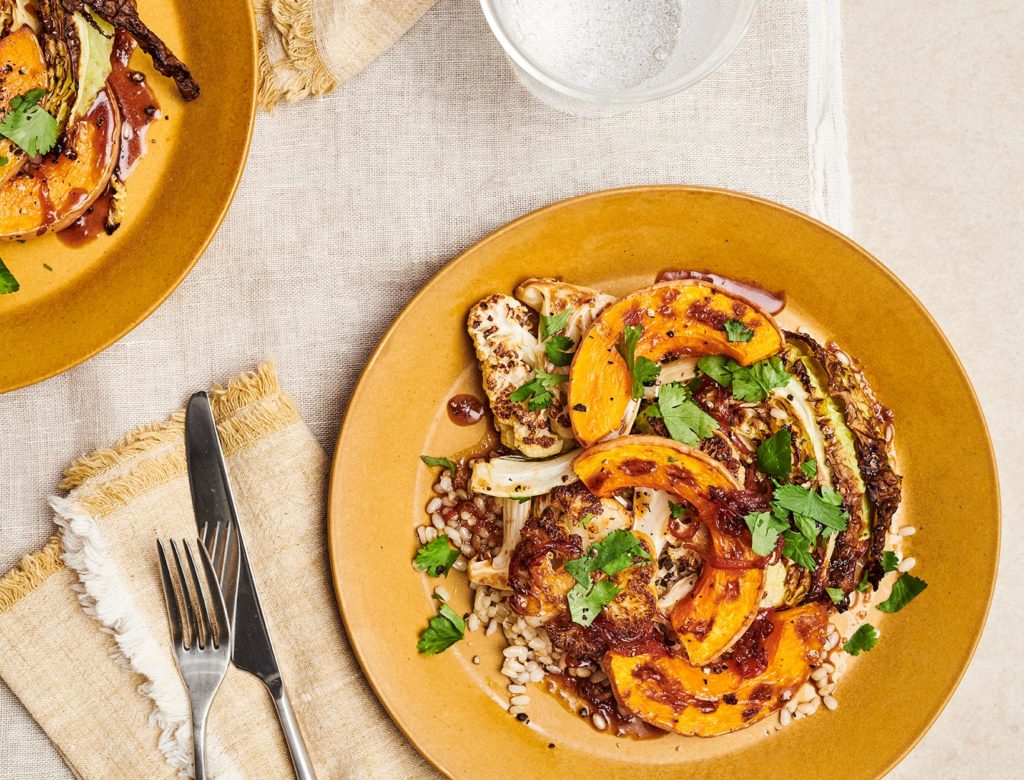 Roasted Veggies with Black Pepper Sauce
Black pepper chicken is one of GP's favorite dishes (it was one of the first recipes she shared on goop), so we wanted to riff on it for this year's detox. We eliminated the sugar in the sauce, letting the natural sweetness of the coconut aminos do the work, and simply served it over roasted vegetables.
1. Preheat the oven to 450°F. Toss the cauliflower, cabbage, and squash with a couple tablespoons of sunflower-seed oil and a pinch of salt and spread them out on a sheet pan. Roast them in the oven for about 40 minutes, flipping them and rotating the pan halfway through. They should be slightly charred.
2. When the veggies are about halfway done, heat a couple more tablespoons of sunflower-seed oil over medium heat and add the red onion, garlic, and ginger. Cook for 15 to 20 minutes, until the mixture is beginning to caramelize. Add the tamari, coconut aminos, and black pepper and bring to a simmer, then remove from the heat.
3. Place the roasted veggies on a bed of cooked brown rice or quinoa and top with the sauce. Finish with lots of fresh cilantro.
Originally featured in The Annual 5-Day Detox