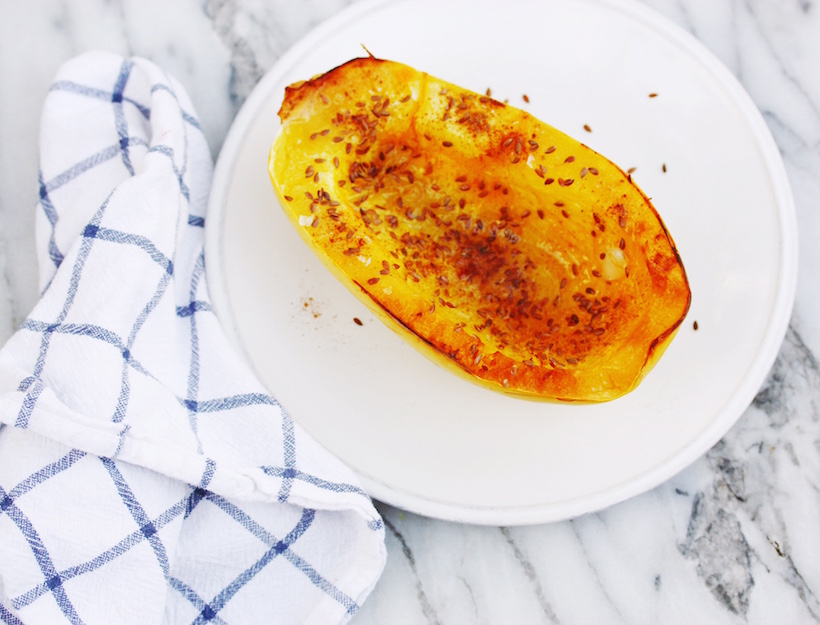 Roasted Spaghetti Squash with Coconut Oil & Seeds
Spaghetti squash is a great detox substitute for pasta, but also makes a delicious and comforting lunch when simply roasted. Use a mix of any toasted nuts (chopped) and seeds you like.
1. Preheat oven to 425°F.
2. Cut squash in half, drizzle with 2 tablespoons olive oil and season with salt and pepper.
3. Place flesh side down on a parchment lined baking sheet, and roast for 45 minutes to 1 hour, or until easily pierced with a knife.
4. Put 1 tablespoon coconut oil in each half, then sprinkle over toasted nuts, seeds, and sea salt.
Originally featured in The Annual goop Detox