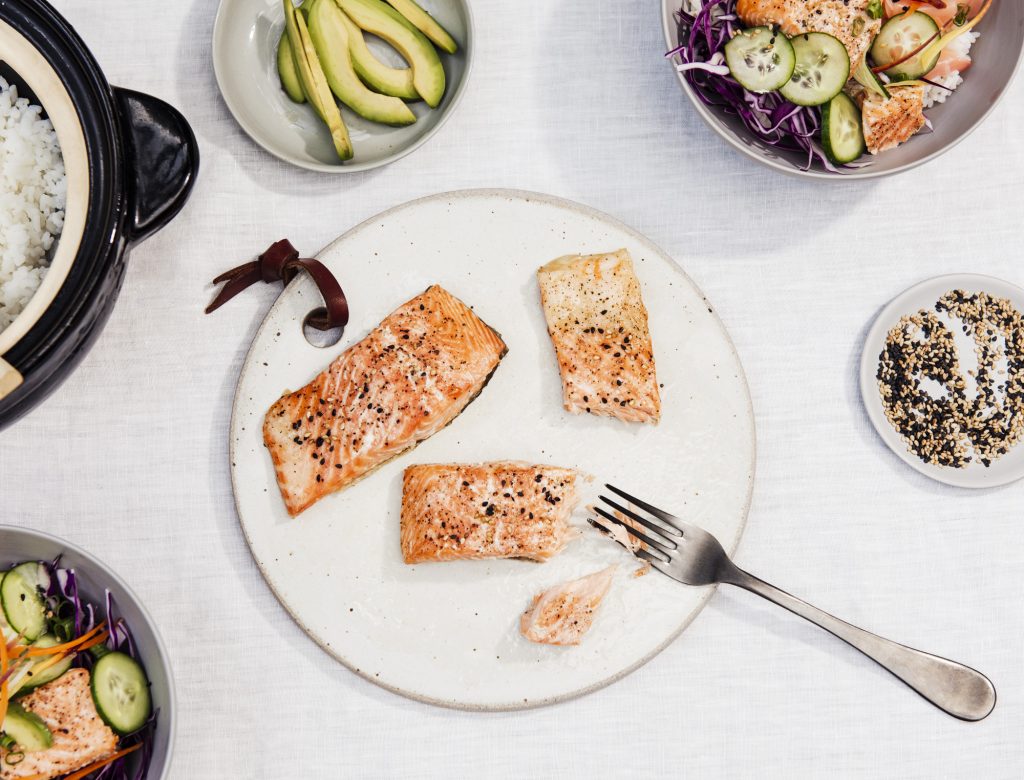 This salmon is so easy and while super delicious on its own, you can customize it to your taste. Want some spice? Sprinkle on a little Schichimi Togarashi. Want to freshen it up? Finish with some scallions, cilantro, and fresh lime.
1. Preheat the oven to 400 degrees.
2. Line a large baking sheet with unbleached parchment paper. Place the fish on the paper and brush fish with olive oil. Sprinkle with salt and pepper.
3. In a small bowl combine rice vinegar and maple syrup. Set aside.
4. Bake the fish for 10 minutes per 1 inch of thickness. When the fish is done, brush with the rice vinegar-maple syrup mixture.