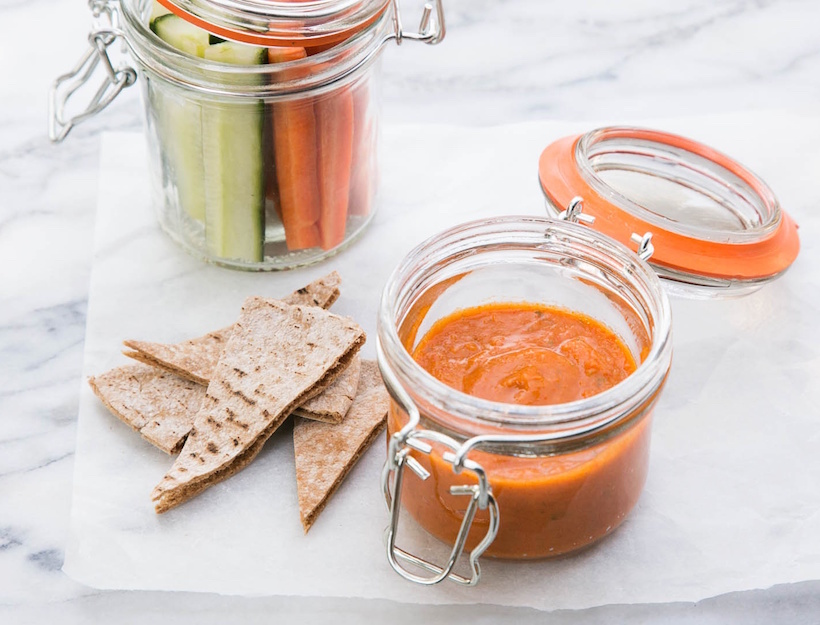 Roasted Pepper and White Bean Dip
This couldn't be easier: Blend together some jarred roasted red peppers, white beans, and seasonings and you've got a healthy, travel-friendly dip in minutes. Pack with crudités, pita chips, or rice crackers to dip.
1 14-ounce can cannellini beans, drained and rinsed well
5 small roasted red peppers (about ½ a 16-ounce jar), drained and roughly chopped
6 large leaves basil, roughly chopped
1 large clove garlic, peeled and minced
¼ cup olive oil
½ teaspoon kosher salt
1 tablespoon red wine vinegar
1. Combine all ingredients in a blender or food processor and blitz until smooth.
Originally featured in The Perfect Travel Meal