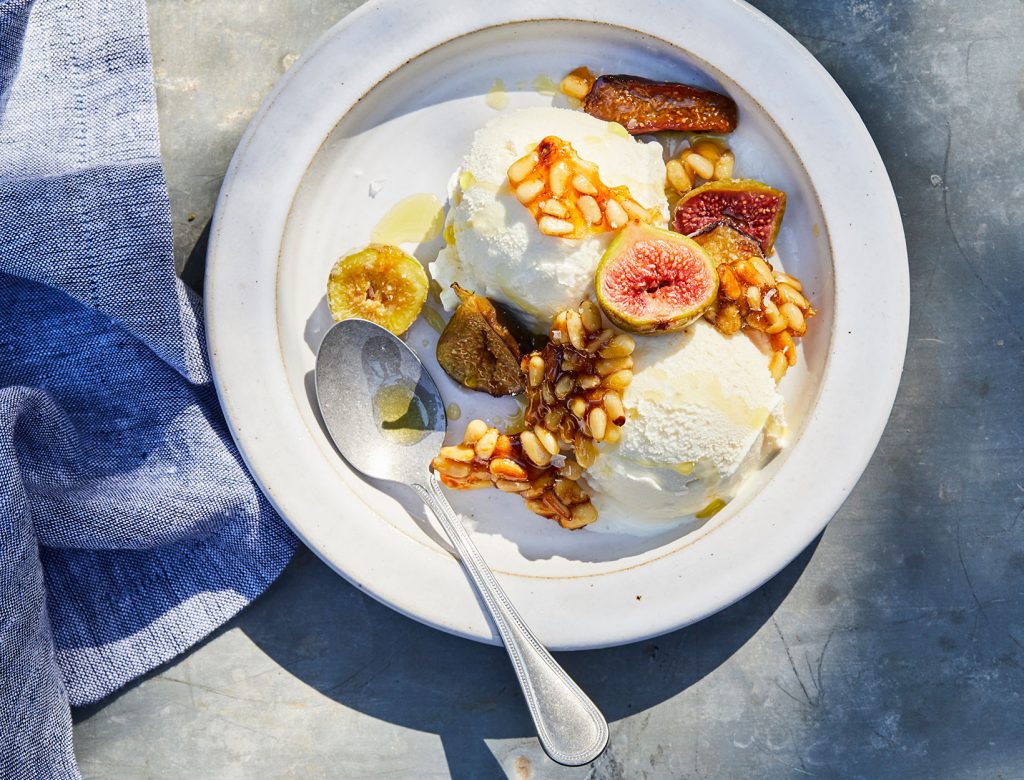 Roasted Figs with Candied Pine Nuts and Vanilla Ice Cream
Roasted figs and candied pine nuts transform simple vanilla ice cream into an elegant and impressive dessert—plus, it's so easy!
1. Preheat the oven to 400°F.
2. Toss the halved figs with the olive oil and 1 tablespoon of the honey and spread out on a parchment-lined baking sheet. Roast in the oven for 10 to 15 minutes, or until soft and beginning to caramelize.
3. To make the candied pine nuts, heat a small sauté pan over medium heat. Add the nuts and toast for about 2 minutes, or until just starting to brown and smell fragrant. Add the ground cardamom and a large pinch of flaky sea salt and stir to combine.
4. Add the remaining 2 tablespoons of honey, cook for about 30 seconds, then turn off the heat. Stir to combine everything, then immediately transfer to a large plate to cool, spreading them out in an even layer.
5. To serve, place a scoop of vanilla ice cream in each bowl and top with the warm roasted figs, some of the candied pine nuts, a drizzle of olive oil, and a pinch of flaky salt.