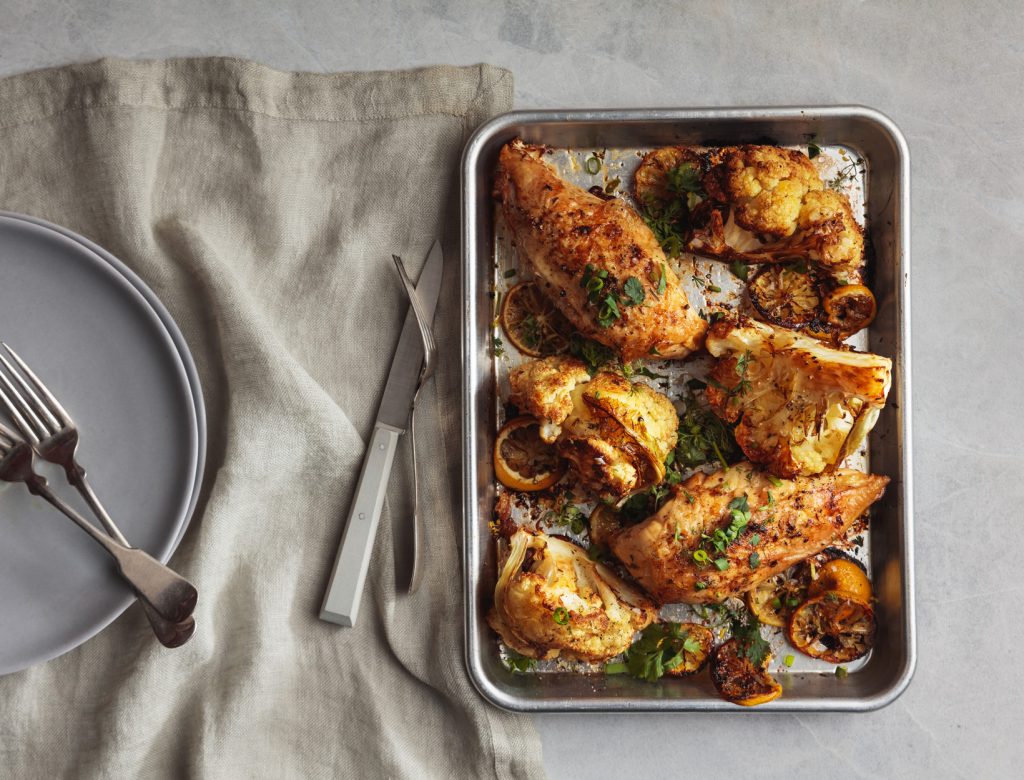 Roasted Chicken and Cauliflower with Herb Salad
It does not get easier than this. Season everything, toss it in the oven, and you're good to go. The herb salad lightens up this dish, and it's a great way to use up any leftover herbs you have in the fridge.
1. Preheat the oven to 400°F.
2. Toss the first 8 ingredients together in a large mixing bowl, making sure everything is well coated. Spread everything out evenly on a baking sheet. Let it bake for about 40 minutes, or until the cauliflower and lemon are caramelized and the chicken has an internal temperature of 165°F.
3. Toss the herbs together and top the chicken and cauliflower with a scattering of them, then squeeze fresh lemon over the top.
Originally featured in The Annual goop Detox 2019