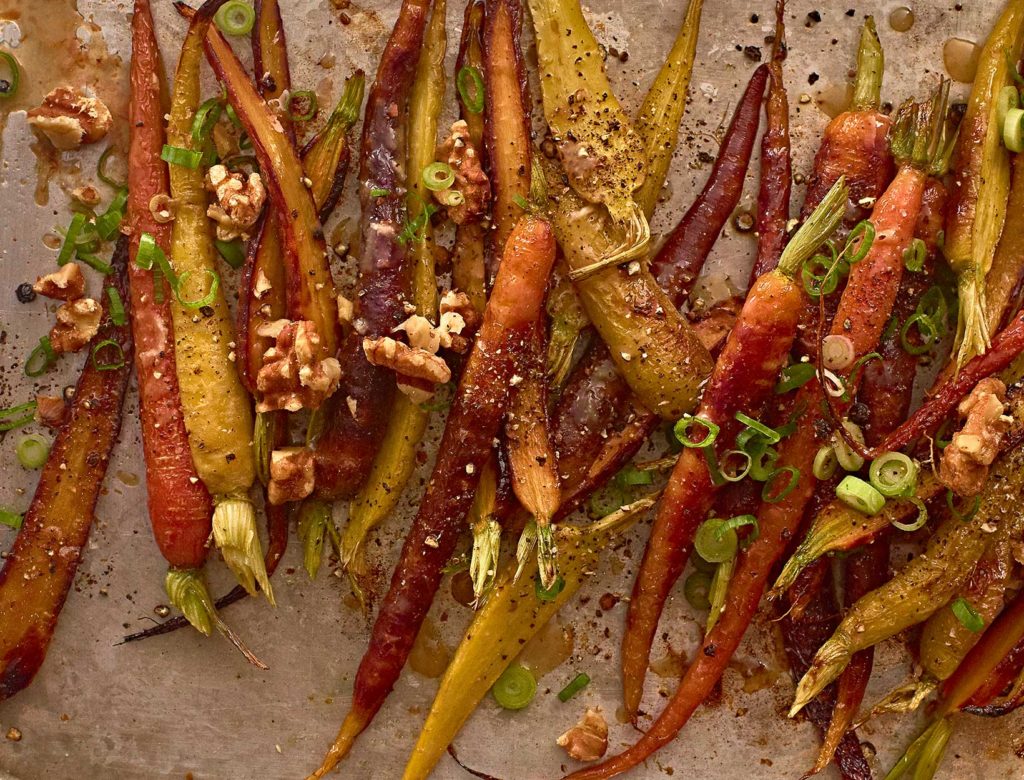 Roasted Carrots with Miso, Honey, and Walnuts
The combination of sweet, sticky honey and toasted walnuts conjures up memories of the takeout classic honey-walnut shrimp. But this carrot-inspired rendition is a lot less treacly and a lot more umami-packed, thanks to the miso. The fresh garlic and scallions add a pungent bite, which keeps this whole situation balanced.
1. Preheat the oven to 425°F.
2. In a large bowl, toss the carrots with a few glugs of the olive oil and a generous pinch of salt. Spread them evenly on a sheet pan, then roast, tossing about halfway through, until tender and nicely browned, about 30 minutes.
3. A few minutes before the carrots are done, add the miso, honey, water, and garlic to a small saucepan over medium heat. Whisk until well combined. Bring to a simmer, then turn off the heat and whisk in the vinegar.
4. After removing the carrots from the oven, immediately toss them with the warm miso glaze. To serve, place the glazed carrots on a platter and top them with the toasted walnuts and scallions, plus salt and black pepper to taste.
Originally featured in 4 Easy, Wild Card Veggie Sides for Thanksgiving Day