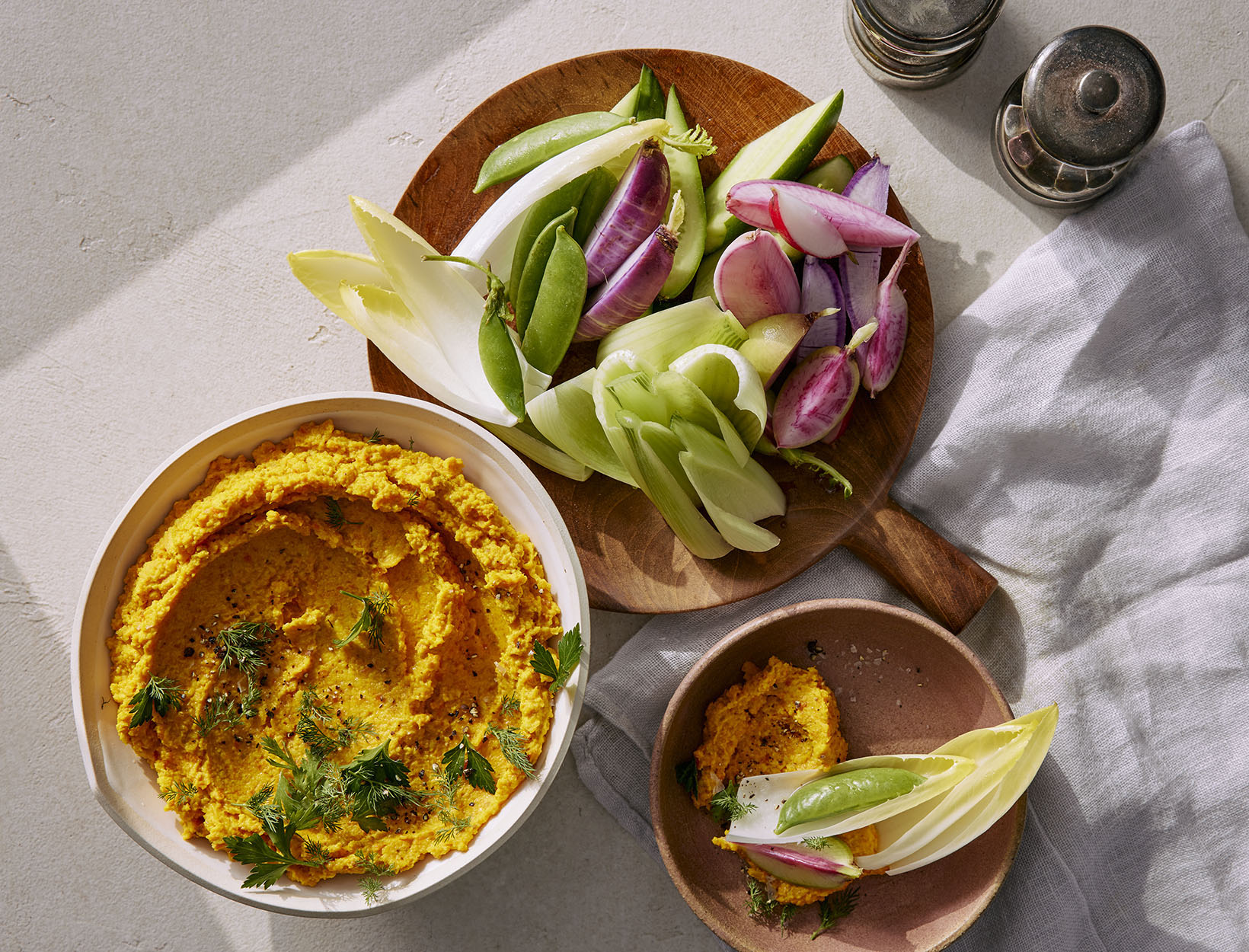 Put it on (nearly) everything—use it as a dip, a topping, or a spread for a cracker. Another upside to this recipe is that it keeps really well.
1. Preheat the oven to 400°F. Spread the almonds out on a baking tray and toast for about 4 to 5 minutes until golden brown. Allow to cool.
2. Slice the carrots into ½-inch slices. Add them to a mixing bowl with the onions and toss with olive oil, turmeric, salt, and pepper.
3. Place the carrots and onions on a sheet tray and roast for about 25 to 30 minutes or until soft and tender. Once soft and tender, remove from the oven and allow to cool.
4. Pulse the toasted almonds in a food processor until roughly chopped.
5. Add the carrot-and-onion mixture to the almonds, along with the rest of the ingredients except for the water, and season to taste. Purée until you achieve a hummus-like consistency. Adjust the consistency by streaming in cold water to reach your desired texture. Go slowly, adding just a little at a time, to make sure you don't thin it out more than you'd like.
6. Garnish with fresh herbs and serve with your favorite vegetables.
Originally featured in The Annual New Year Detox: 2023 Edition