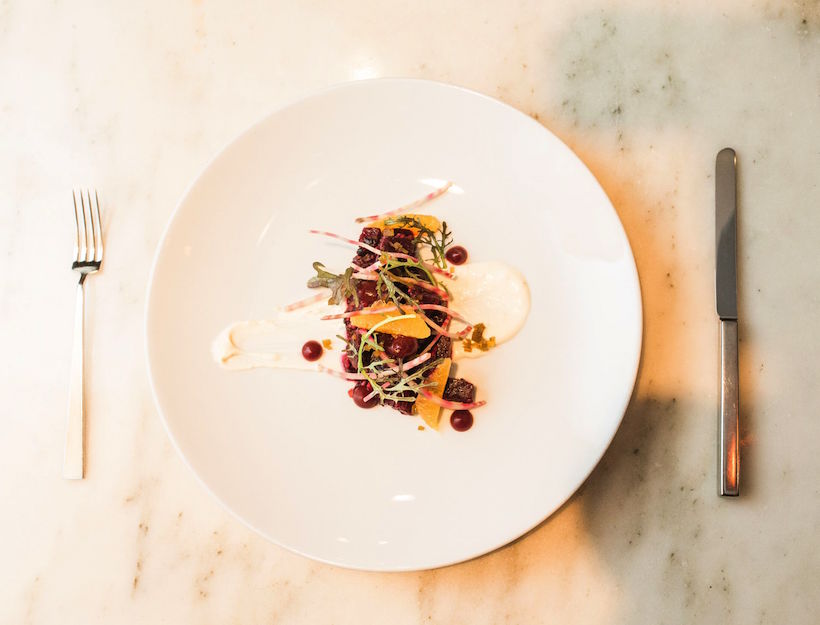 Roasted Beet Tartare with Citrus and Herbs
A fun, plant-based twist on a classic beef tartare, this dish is the perfect balance of sweet, briny, and earthy. It makes an impressive starter for any dinner party.
1. Leaving the skin on the beets, roughly chop them with a knife into small square shapes (no need to be perfect!).
2. Toss diced beets in a medium bowl with shallot, mint, parsley, chives, capers, caper brine, extra virgin olive oil, and sherry vinegar; season with salt and pepper to taste. Add the zest of the lime and orange, the juice of the lime, and the orange segments, and toss one more time.
3. Divide the mixture between plates and tear herbs on top to garnish.
Originally featured in FT33 Favorites for the Home Cook