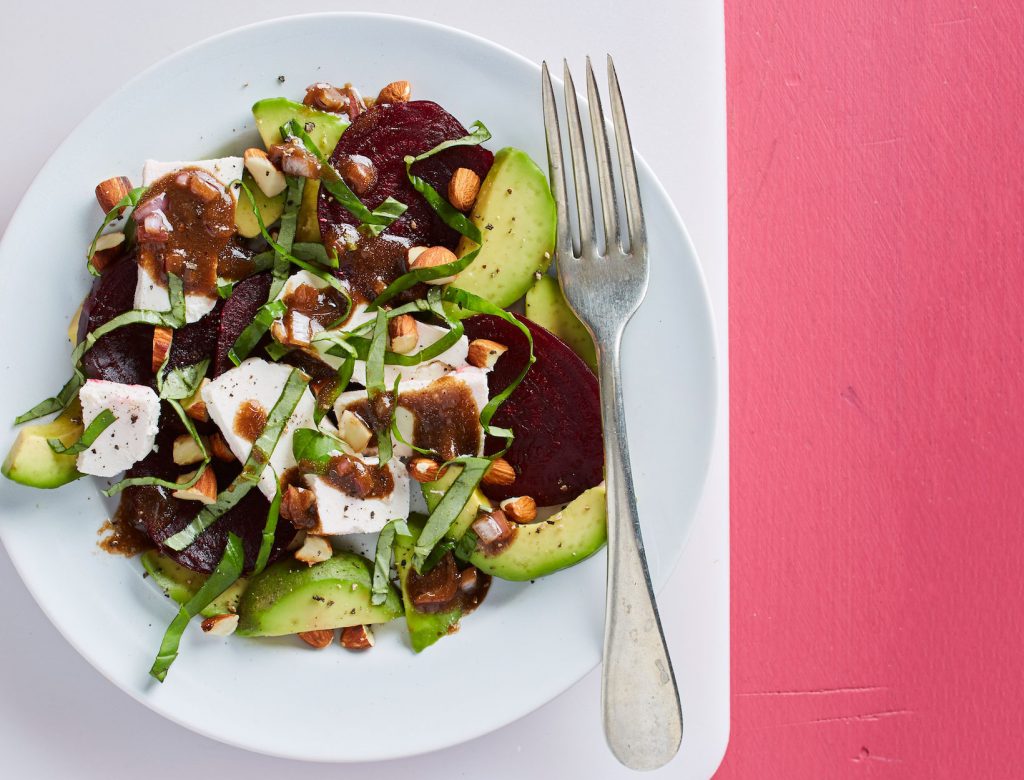 Roasted Beet-Cheese-Basil Caprese with Avocado and Toasted Almonds
Super simple and also vegan, this high-fat, nutrient-dense recipe is one of the reasons we love Cole's practical food book Ketotarian. All it takes is ten minutes of prep and an hour of roasting time.
1. Preheat the oven to 400°F. Wrap the beet in foil. Roast until tender when pierced with a fork, about 1 hour. When the beet is cool enough to handle, peel it and cut it into about 8 slices.
2. Meanwhile, in a small bowl, whisk together the vinegar, shallots, oil, mustard, ⅛ teaspoon salt, and ⅛ teaspoon pepper.
3. Arrange the beet, cheese, and avocado slices on 2 plates and sprinkle with nuts and basil. Sprinkle evenly with the remaining ⅛ teaspoon salt and ⅛ teaspoon pepper, and drizzle evenly with the vinaigrette.
Originally featured in The Plant-Based Ketogenic Diet