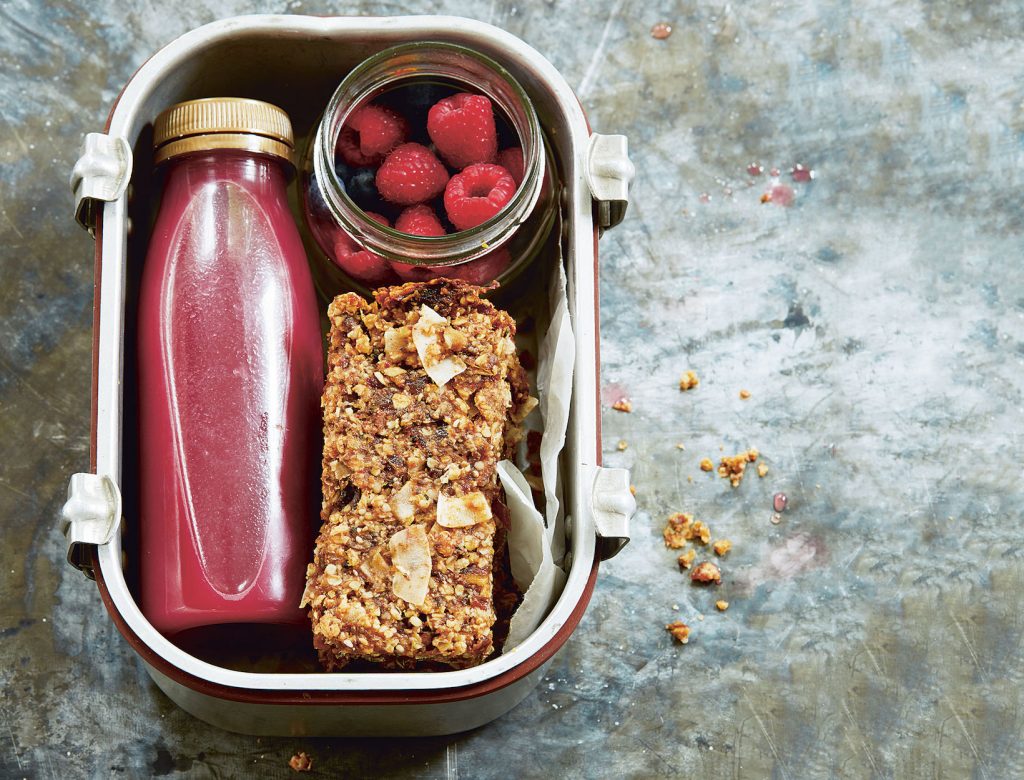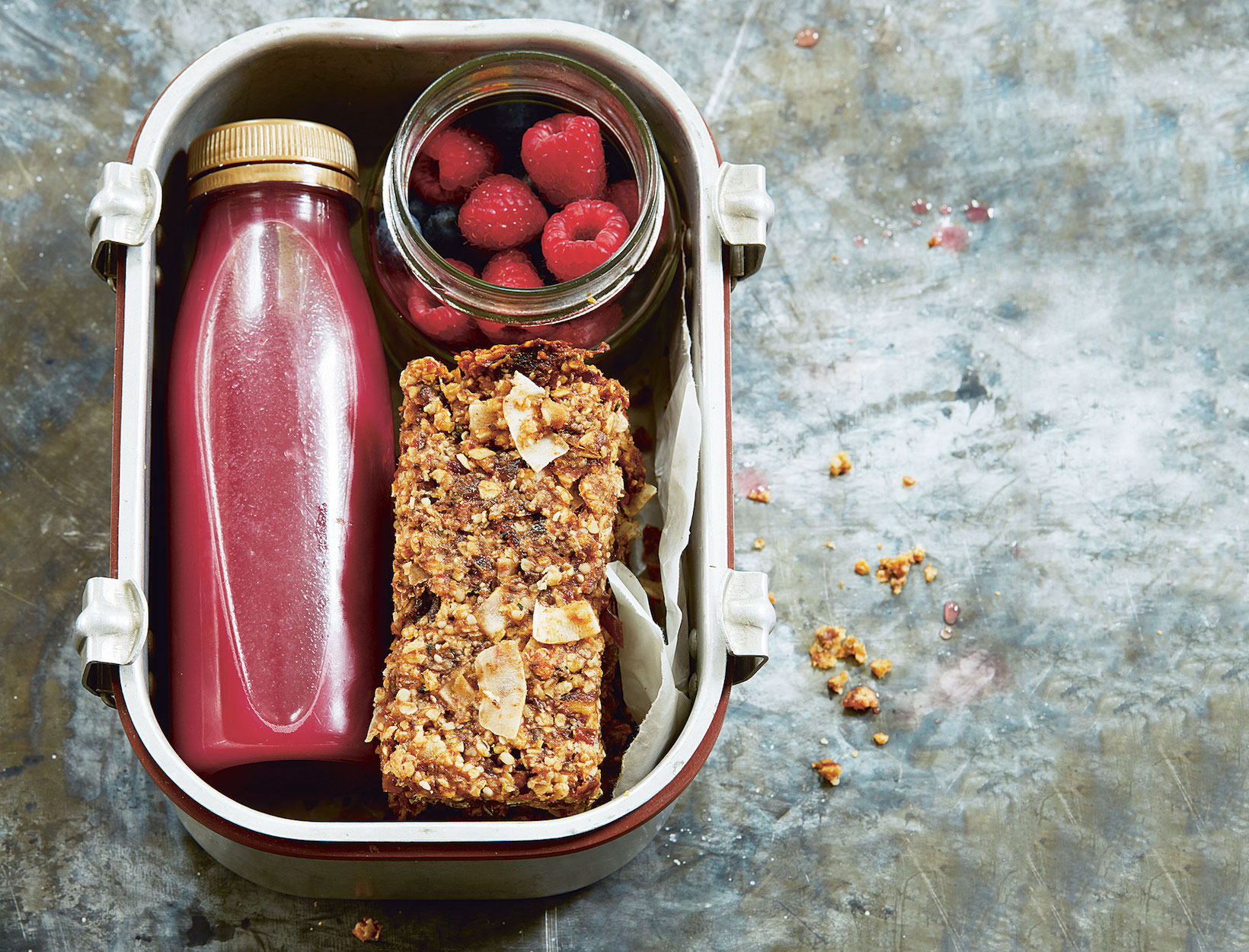 Roasted Almond Butter Bars
Reach for these bars next time you need a snack fix—they are full of delicious and good-for-you ingredients. Did we mention how easy they are to make?
2 tablespoons coconut oil, plus more for the pan
2 tablespoons chia seeds
12 medjool dates, pitted
2½ cups rolled oats
5 tablespoons apple purée or unsweetened applesauce
2 teaspoons ground cinnamon
4 tablespoons hulled hemp seeds
3 tablespoons roasted almond butter
½ cup unsweetened coconut chips
⅓ cup raisins
pinch of salt
1. Preheat the oven to 400°F. Use some coconut oil to oil a 11×7-inch baking pan.
2. Put the chia in a glass with ½ cup of water. Let this sit for 20 minutes until the seeds expand and form a gel.
3. Put the dates and the 2 tablespoons coconut oil into a food processor and whiz.
4. Mix all the other ingredients, including the chia gel, in a bowl, then stir in the dates until everything is evenly blended.
5. Press into the prepared pan and bake for about 20 minutes, or until golden brown.
Excerpted from Natural Feasts by Ella Mills. Text copyright © 2017 by Ella Mills. Photography copyright © 2016 by Clare Winfield. Excerpted with permission by Scribner, a Division of Simon & Schuster, Inc.