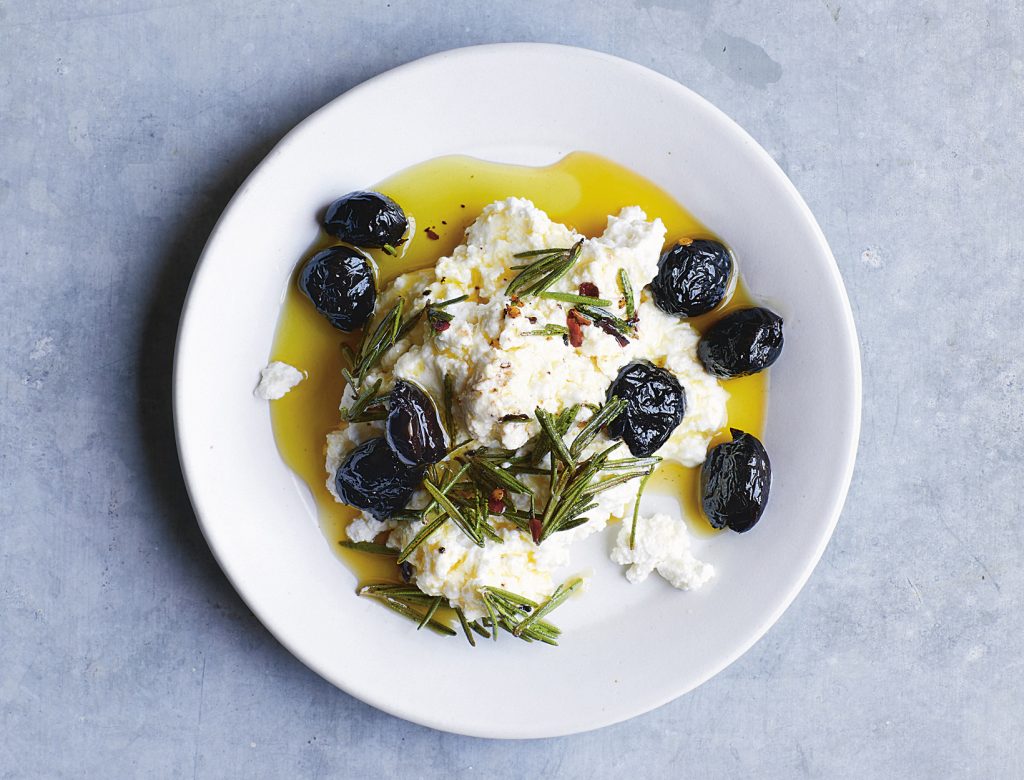 Ricotta, Pan-Fried Black Olives, and Rosemary
Warming the olives, rosemary, and chili flakes might seems like an extra step, but it allows those aromatic essential oils to really bloom and infuse the olive oil that you're going to spoon over the ricotta. And your kitchen will smell incredible.
1. Heat the oil in a small frying pan and add the olives and chili flakes. Cook over gentle heat for about 2 minutes until the olives start to sizzle and plump up. Add the rosemary and cook for another minute, remove from the heat, and stir in the vinegar.
2. Place the ricotta on a serving plate and spoon the olive mixture on top. Serve warm.
From Mediterranean by Susie Theodorou, published by Kyle Books, © 2018.
Photographs by John Kernick
Originally featured in 8 Simple, Delicious, and Sophisticated Ways to Serve Fresh Cheese