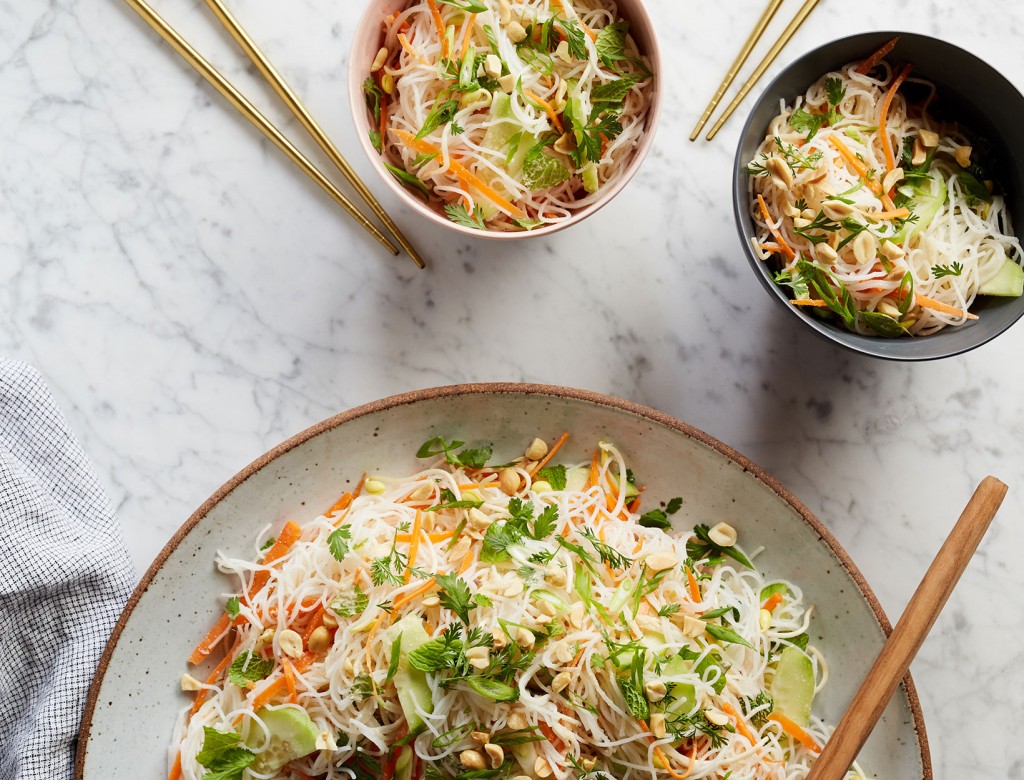 Rice Vermicelli Bowl with Lime Peanut Dressing
This Southeast Asian–inspired rice-noodle bowl is simple to make and super refreshing. Add chicken, beef, shrimp, or tofu for a little extra bulk.
¼ to ½ cup peanut sauce
juice of 1 lime
2 tablespoons water
fine sea salt
1 (12-ounce) package of rice vermicelli, cooked according to package instructions
2 carrots, julienned
2 English cucumbers, cut in half lengthwise and sliced on the bias
1 cup bean sprouts
1 bunch mint leaves, torn
½ bunch cilantro, roughly chopped
3 scallions, sliced thin on the bias
¼ cup peanuts
1. In a large bowl, thin out the sauce with lime juice and water, then adjust seasoning with salt to taste.
2. Add the cooked noodles to the sauce and toss with carrots, cucumbers, bean sprouts, mint, and cilantro. Place on a serving platter or in individual bowls, and garnish with scallions and peanuts.
Originally featured in One Sauce, 5 No-Fuss Weeknight Dinner Ideas