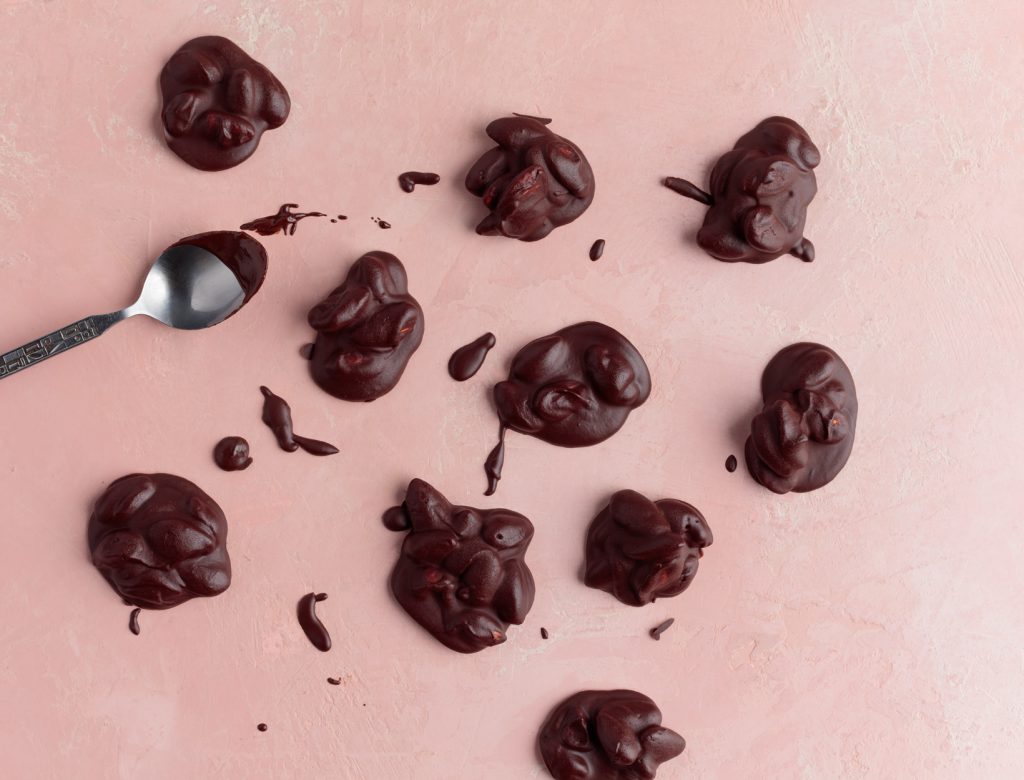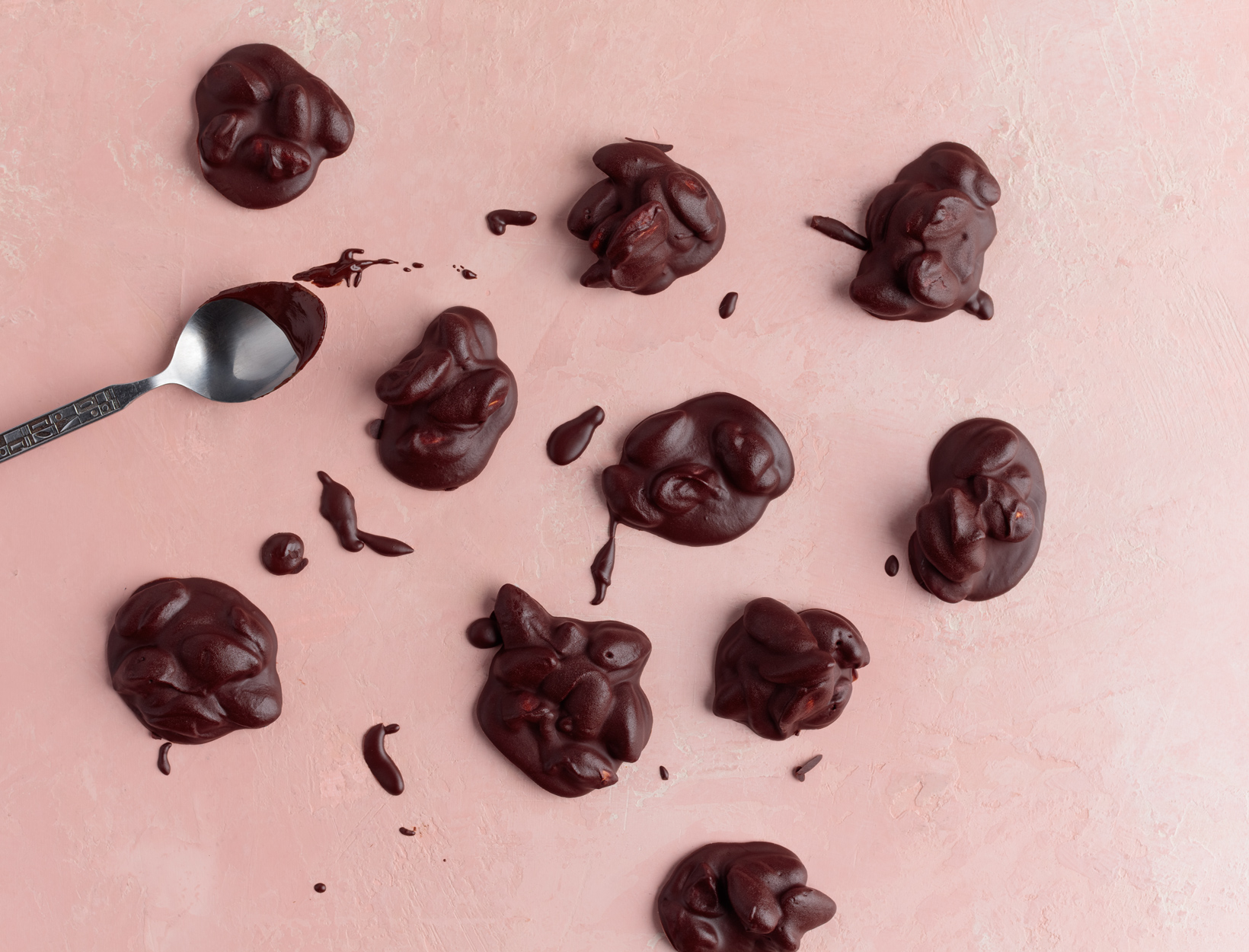 Reishi Chocolate Almonds
These delicious little morsels—which are stupid-easy to whip up—make the perfect afternoon snack or postdinner treat.
6 ounces dark chocolate
1 teaspoon Four Sigmatic Reishi Mushroom Elixir Mix
⅓ cup raw honey
pinch of ground cinnamon
⅓ cup water
1 cup almonds
1. Line a baking sheet with parchment paper.
2. Melt the chocolate in a double boiler over low heat, about 10 minutes. Add the Four Sigmatic Reishi Mushroom Elixir to the melted chocolate, stir well to combine, and set aside.
3. Meanwhile, in a saucepan, combine the honey, cinnamon, and water. Bring to a simmer over medium heat. When the mixture begins to simmer, stir in the almonds. Cook the nuts for 5 minutes, stirring occasionally. Remove from the heat.
4. Pour the honey-coated almonds into the chocolate and stir until all are coated evenly. Spread the chocolate-covered almonds over the prepared baking sheet and set aside to cool, allowing them to harden for at least 1 hour before serving.