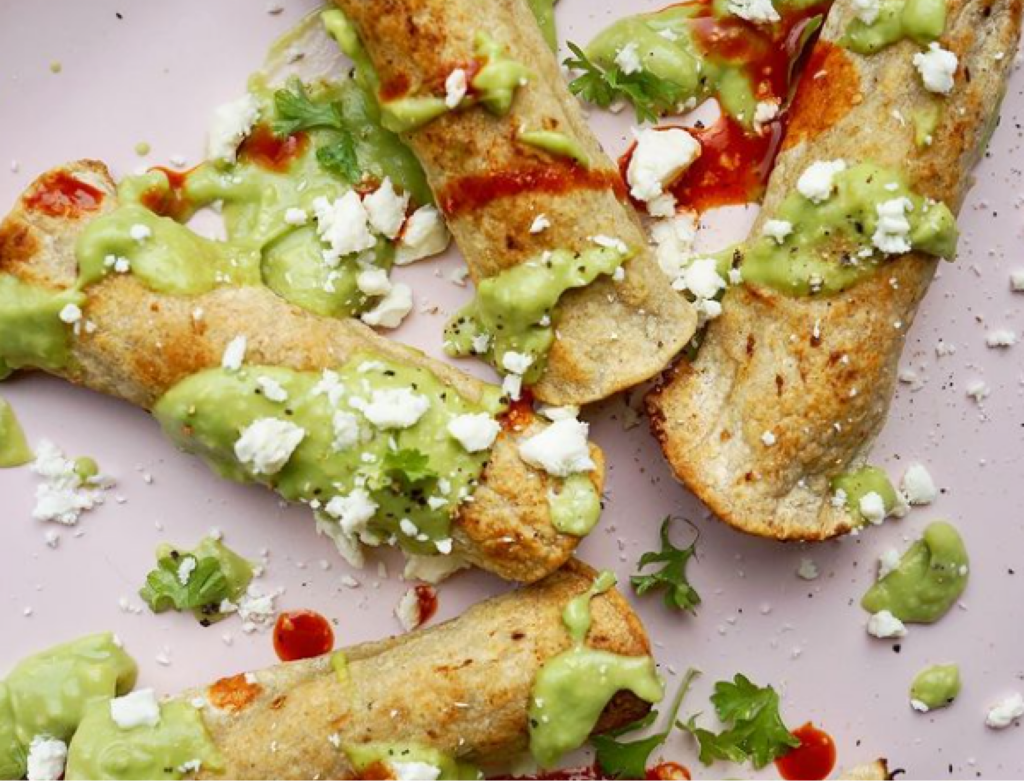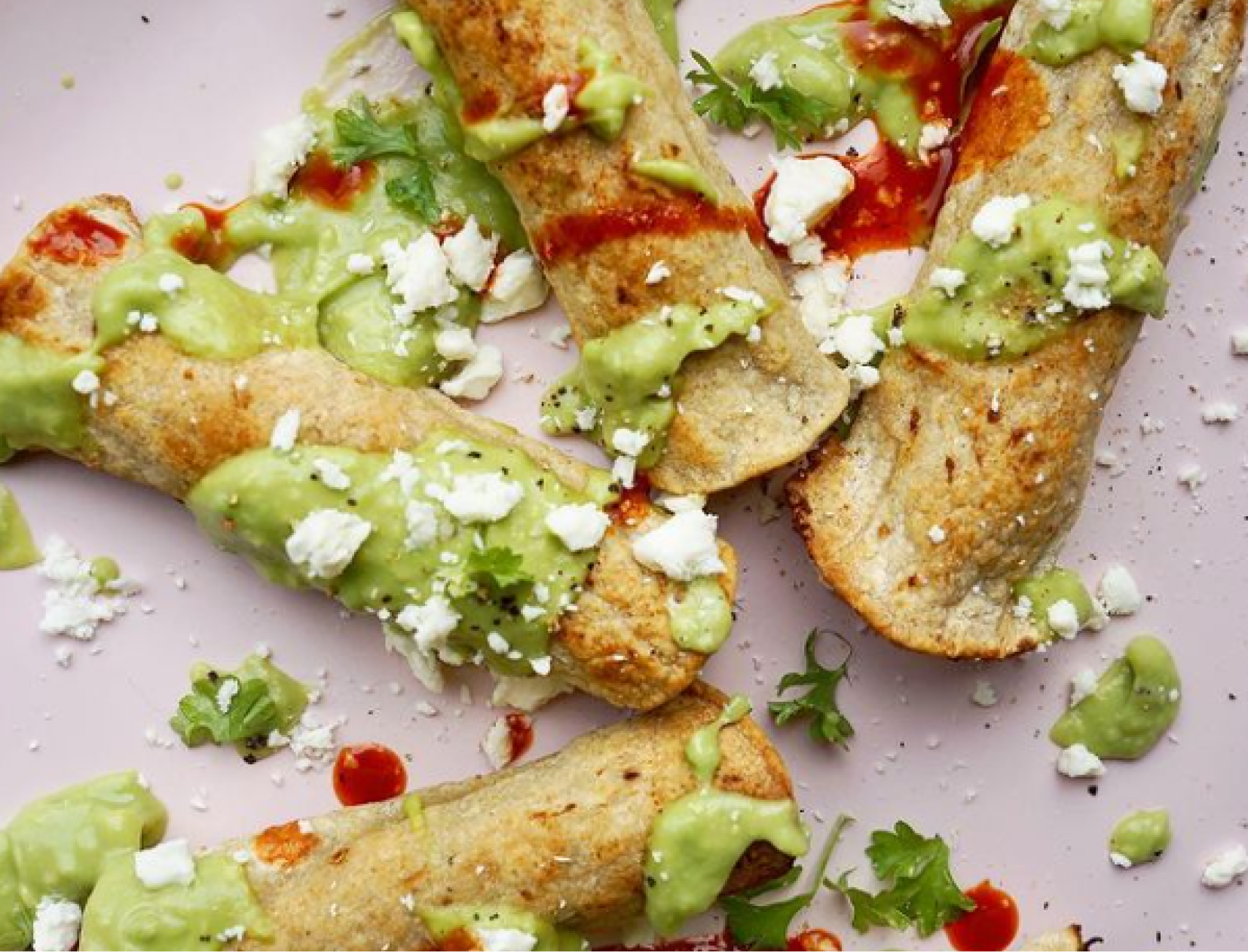 Photo courtesy of A Dozen Cousins Test Kitchen
"If you've ever thrown a dinner party with 12 hungry cousins, then you know how hard it can be to keep them content while they wait for dinner to be served. That is why I love to prepare these simple black bean taquitos to serve as an appetizer and keep everyone settled while they wait for the main course." —Ibraheem Basir, founder of A Dozen Cousins
1. Preheat the oven to 400°F and oil a baking sheet.
2. Microwave the pouch of refried black beans.
3. Spoon about 2 tablespoons of the beans onto the outer edge of one tortilla and top with shredded cheese. Roll up tightly.
4. Place seam side down on the baking sheet. Repeat until you've used up all your filling.
5. Bake for 12 to 15 minutes or until golden brown on the outside. Serve with salsa, guacamole, or any other dip of choice.
Originally featured in Time-Tested Recipes to Transform the Beans in Your Pantry