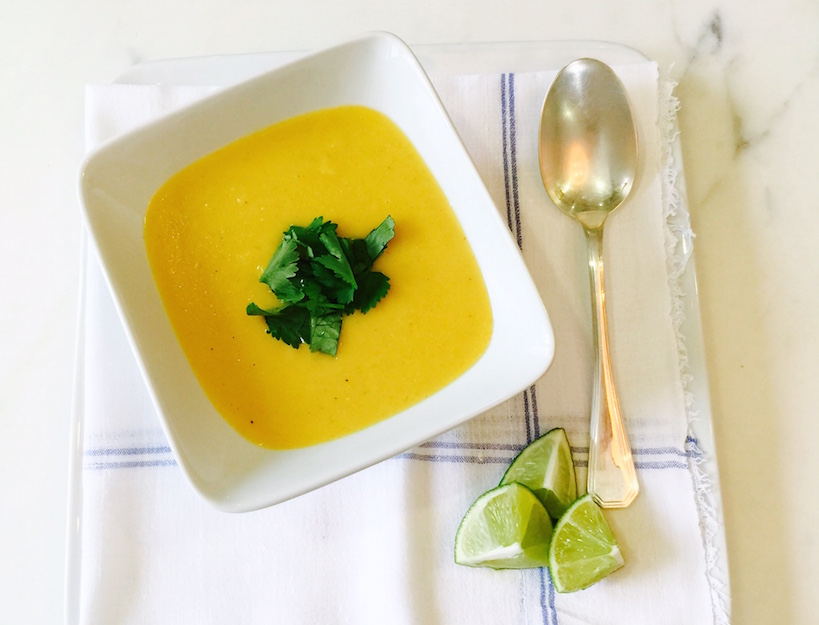 This vegan soup is clean and bright from the cilantro and lime, but robust enough to keep you full between meals.
1. Heat coconut oil in saucepan over medium heat, then add onion and a pinch of salt. Sauté for 10 minutes, or until the onion is translucent and just starting to brown. Add garlic, ginger, cilantro stems and spices and sauté another 2 minutes, until fragrant.
2. Add the rinsed lentils and the water. Bring to a boil, then reduce to a simmer and cook with the lid on for about 20 minutes, or until the lentils are tender. Be sure to stir frequently, as red lentils tend to stick to the pot.
3. When the lentils are cooked, blend the soup, add the lime juice and check the seasoning. This makes a fairly thick soup, so feel free to thin it a bit with water until you reach your desired consistency.
Originally featured in The Annual goop Detox