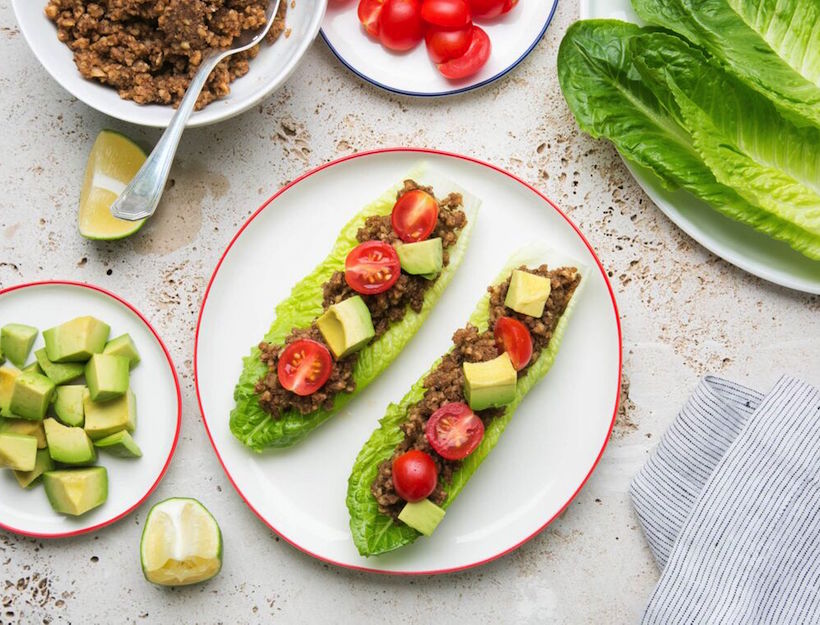 While nothing beats the real thing, these raw, vegan tacos are pretty damn tasty.
1. Thoroughly wash and drain the lettuce leaves and tomatoes in a colander or on a paper towel and set aside while prepping remaining ingredients.
2. Combine all taco ingredients in a food processor.
3. Pulse several times until crumbly, making sure not to over-blend.
4. Spread the walnut taco meat on the romaine leaves in 4 equal servings.
5. Garnish with diced avocado, halved tomatoes, parsley, ground pepper, sea salt, and lime juice.
Originally featured in Marco Borges and His 22-Day Revolution