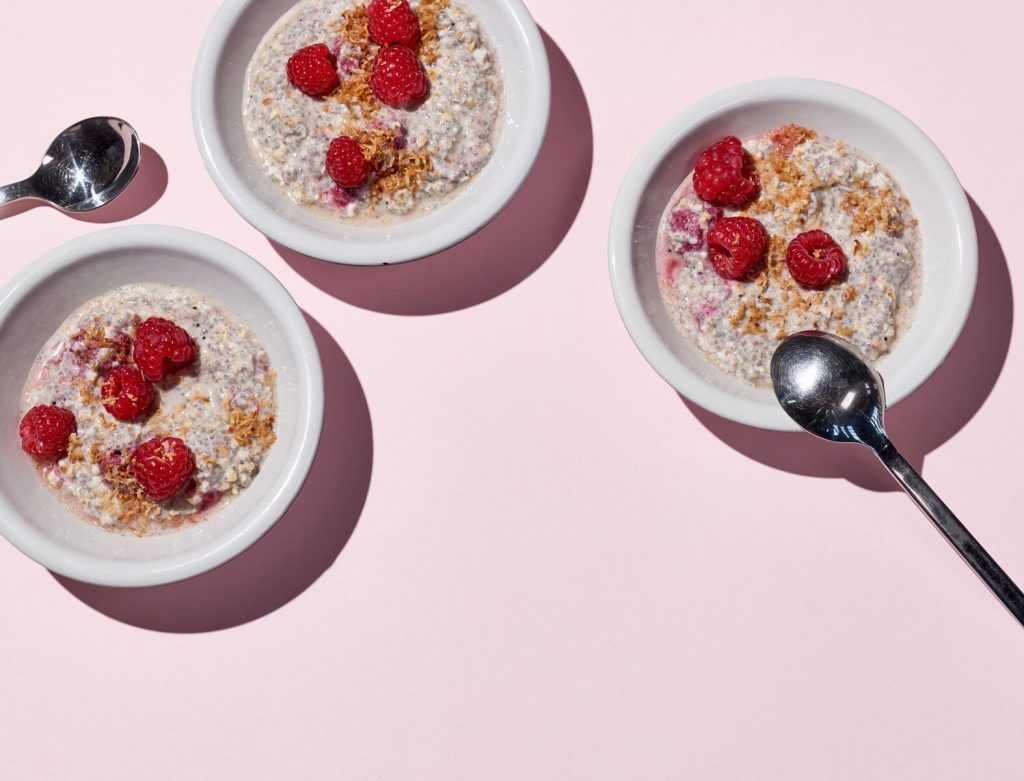 Raspberry Overnight Oats
A cross between overnight oats and chia pudding, this filling breakfast is the perfect way to start a day of detoxing.
⅔ cup gluten-free quick-cooking oats
¼ cup chia seeds
1 pinch salt
1½ teaspoons coconut sugar
1 large pinch vanilla powder
1½ cups unsweetened almond (or other nondairy) milk
⅓ cup frozen raspberries
1. In a medium bowl, stir together the oats, chia seeds, salt, vanilla powder, and coconut sugar.
2. Whisk in the almond milk and stir for 30 seconds to make sure everything is combined. Stir in the raspberries and refrigerate for at least 10 minutes and up to 4 days.
Originally featured in The Annual goop Detox 2018