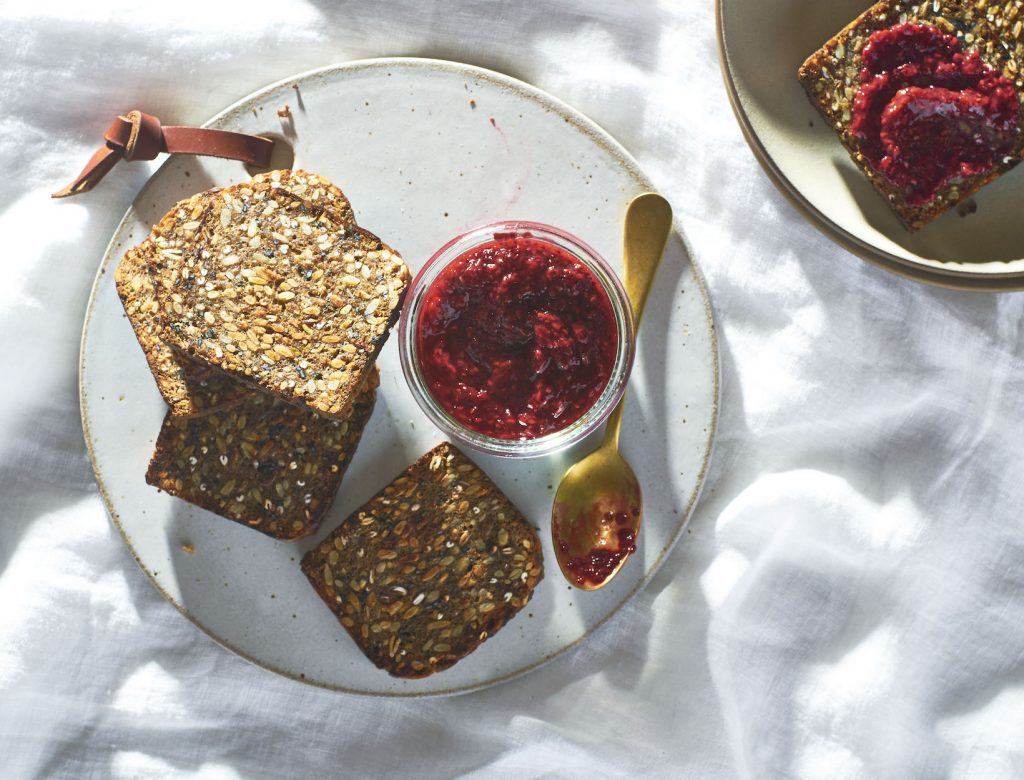 Most jams rely on tons of sugar and added pectin to gel properly. Our clean workaround? Chia seeds. Naturally gelatinous, they help set our raspberry jam, made with four simple ingredients and no refined sugar. We spread it on seeded toast as a stand-in for sugary pastries, but it's also delicious stirred into yogurt or spooned over oatmeal.
1. Heat a small saucepan over medium heat. Add the raspberries, honey, lemon juice, and zest and cook for 5 to 8 minutes, until all of the berries are thawed and the sauce is starting to thicken.
2. Remove the pan from the heat and stir in the chia seeds. Stir well to combine and return to the heat, cooking for about 2 to 3 more minutes, until thickened.
3. Spread on toast or stir into yogurt. Store in a jar for up to a week.