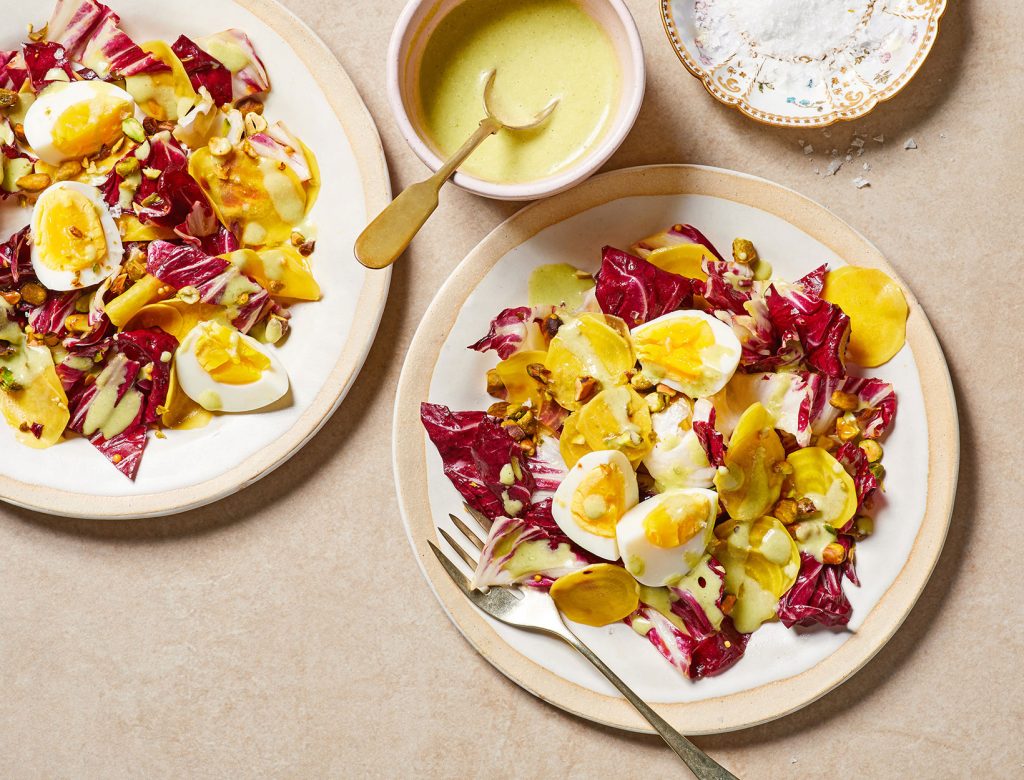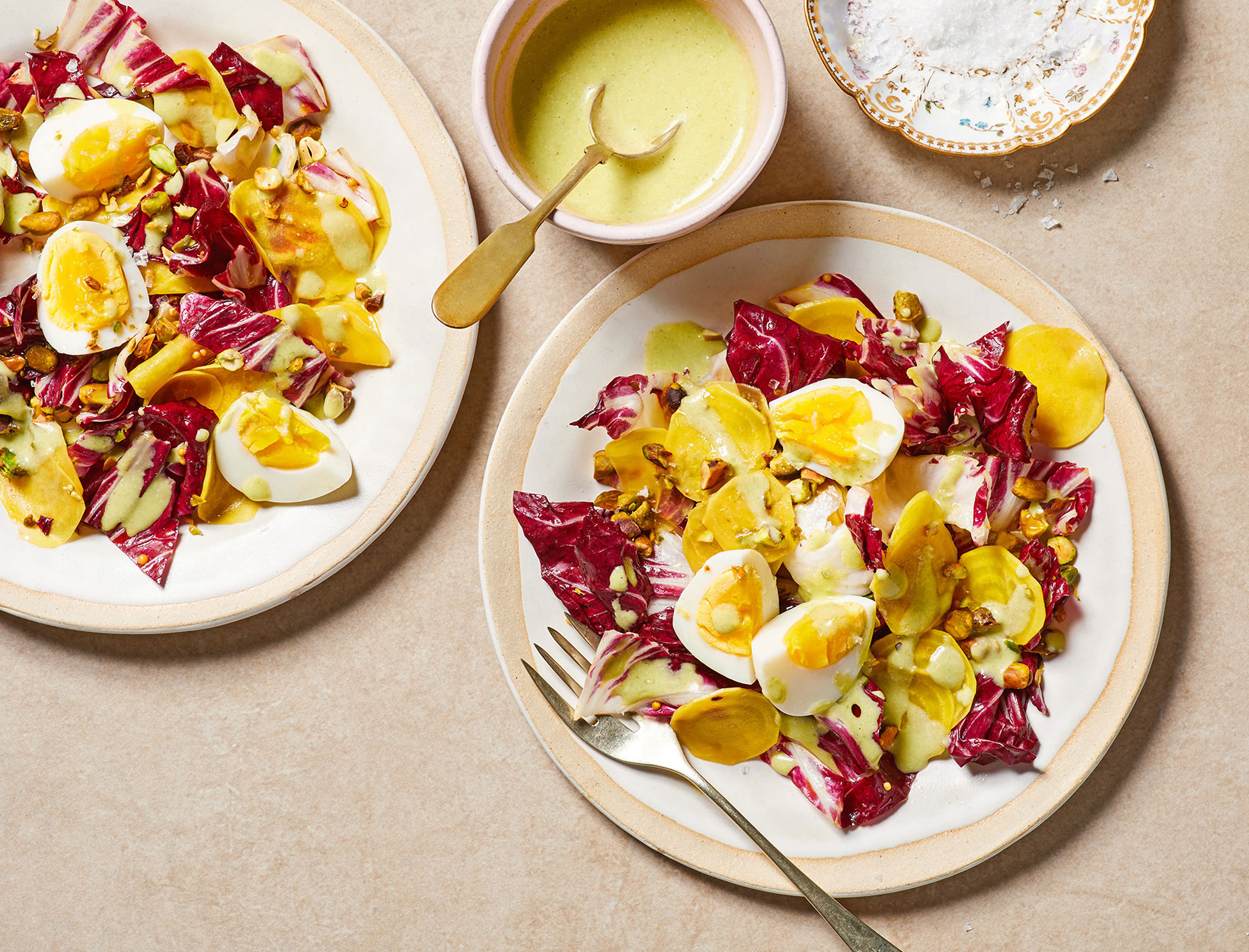 Radicchio and Pickled Beet Salad with Pistachio, Hard-Cooked Egg, and Tarragon Yogurt 
Balance is key here. The sweet, earthy flavor of the golden beets gets some acidity and heat from the pickling brine, the eggs and yogurt dressing provide much-needed fat to mellow the bitter radicchio, and the pistachios add crunch and salt. Plus, it's gorgeous and would be a stunner at any brunch or lunch. 
1. First make the pickled beets. Combine the first 6 ingredients in a bowl, then add the boiling water and swirl it around just to dissolve the salt. Add the sliced beets and let sit for at least 30 minutes. Remove the beets from the brine before adding to the salad. 
 
2. To make the dressing, combine all the ingredients in a small bowl and blend using an immersion blender. 
 
3. Combine half the pickled beets and all the radicchio with some dressing. Layer that in the base of a large, shallow serving bowl. Top with the remaining pickled beets, pieces of egg, and pistachios, then top with a final drizzle of dressing. Finish with flaky sea salt and fresh-cracked pepper. 
Originally featured in 4 Fresh Salads That Are Stand-Alone Stars