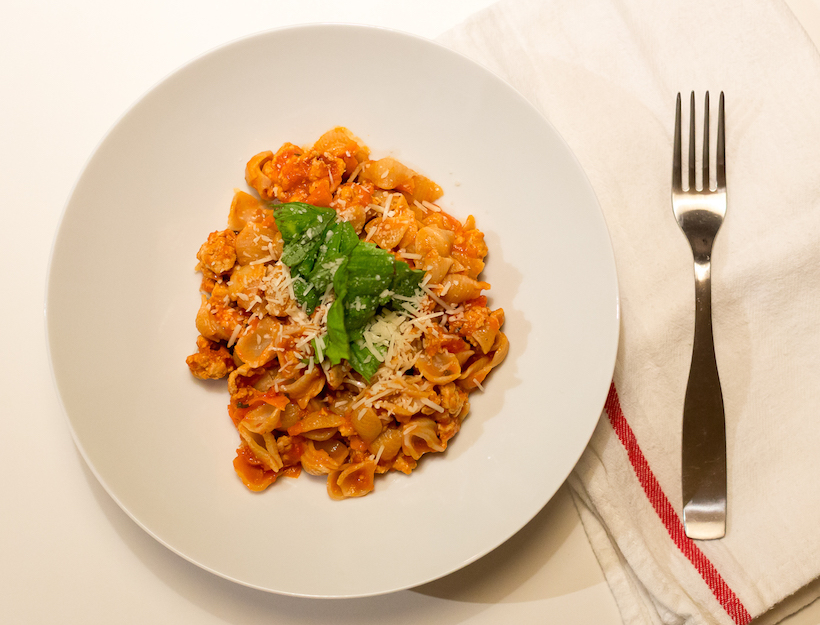 Quinoa Pasta alla Turkey Bolognese
This recipe comes to us from Chef Joey Santos, of Kitchit.
1. Cook pasta as directed on package.
2. Sauté garlic in 1 teaspoon olive oil for one minute. Add turkey and carrot. Sauté until brown and cooked through.
3. Fold in tomato sauce and bring to a light simmer. Let cook for at least 20 minutes until the meat has melted into the sauce.
4. Toss with cooked pasta. Drizzle olive oil over the top, add basil and fresh-grated parmigiano reggiano and serve.
Originally featured in Healthy Family Meals