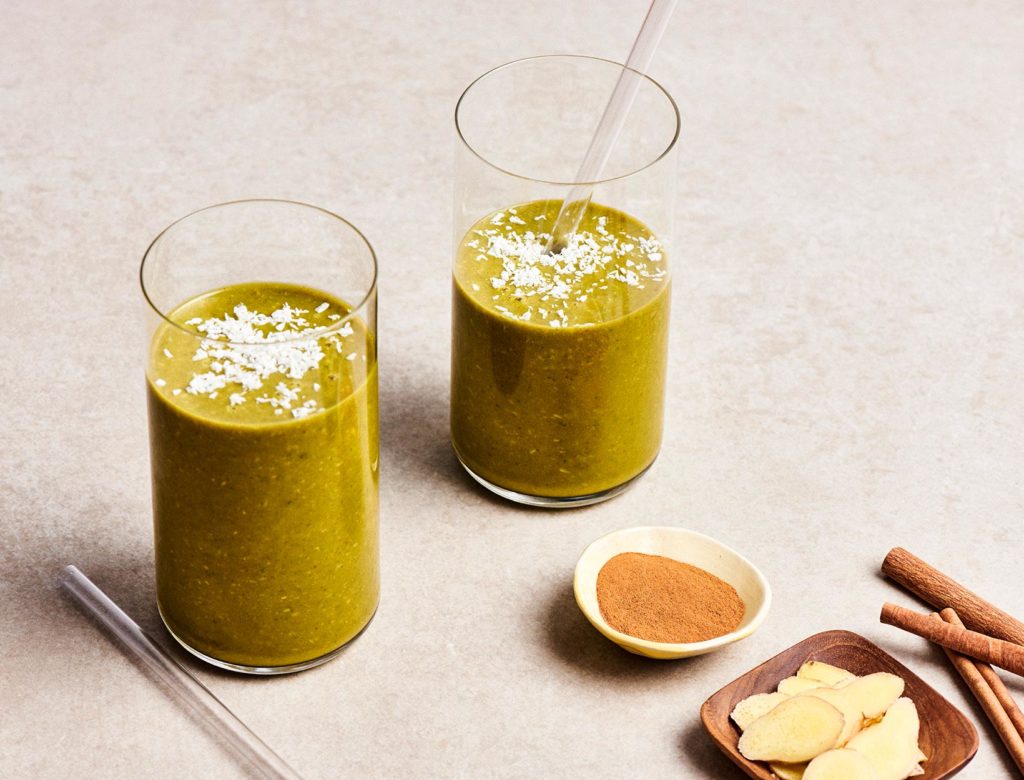 Pumpkin Spice and Greens Smoothie
This smoothie is creamy and spiced—reminiscent of pumpkin pie—but thanks to the spinach, almond butter, and pumpkin purée, it's a filling, nutrient-dense on-the-go breakfast.
¾ cup water
½ cup ice
¼ cup pumpkin purée
2 ounces frozen coconut meat
1 date, pitted
1 large handful spinach
1 tablespoon almond butter
½ teaspoon fresh ginger
½ teaspoon cinnamon
¼ teaspoon cardamom
¼ teaspoon pink Himalayan salt
1. Combine all ingredients in a powerful blender and blitz until creamy and smooth.
Originally featured in The Annual 5-Day Detox