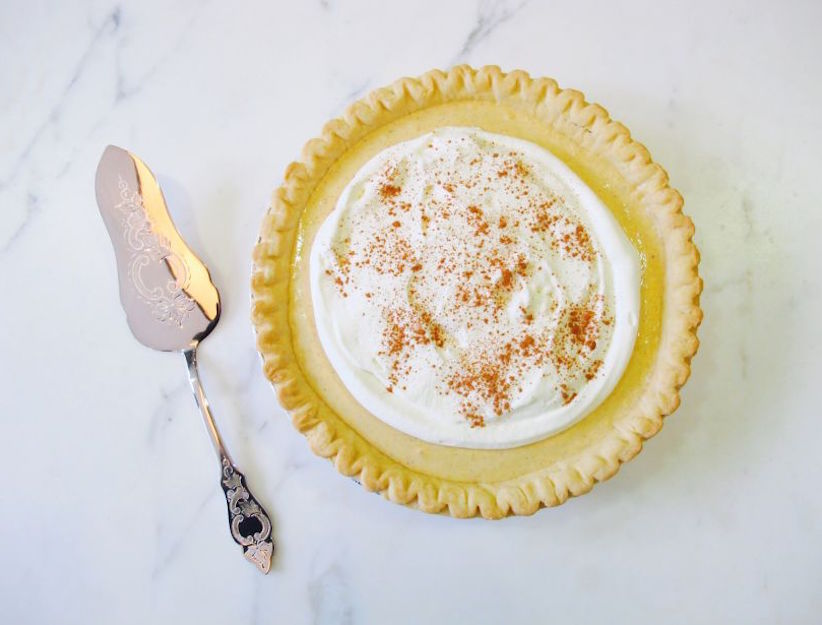 1. Bake piecrust according to package directions, then let cool.
2. Beat cream cheese in an electric mixer until fluffy, about 3 minutes. Add sweetened condensed milk and beat for another minute to combine. Fold in pumpkin.
3. Add next 6 ingredients and stir until incorporated.
4. Pour mixture into cooled piecrust and freeze overnight.
5. Take out the pie 10 minutes before you want to serve. Beat ½ cup whipping cream until it forms stiff peaks. Spread evenly over the top of your pie, and sprinkle with cinnamon.
Originally featured in Unhealthy, No-Bake Holiday Desserts