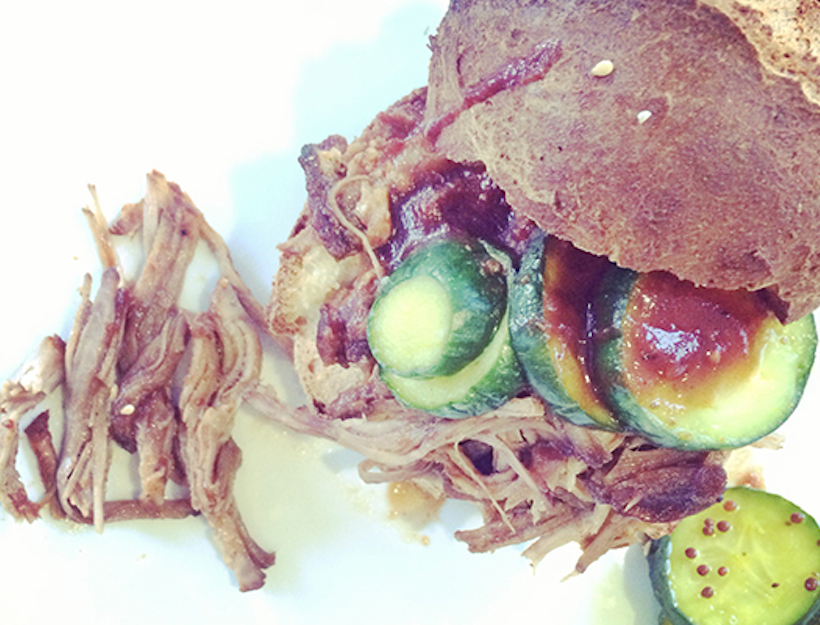 This recipe makes sweet, smoky, falling apart piece of meat that doesn't require any refined sugar. Slather on the sauce and serve on our gluten-free buns with our bread + butter pickles.
1. To marinate the meat, place the pork in a large bowl or baking dish. Add all the ingredients in the "to marinate" section. Massage the marinade into the meat with your hands. Cover and place in the fridge for an hour to overnight.
2. In a large dutch oven over medium heat, add a few tablespoons of olive oil. Add the onion and let cook for a minute until translucent. Add the garlic, season with salt and pepper and let cook for a minute until soft and fragrant. Add the vinegar, chicken broth, beer and pork. Cover and transfer to the 300°F oven. Let cook for 4-5 hours until tender and falling apart.
3. Meanwhile, make the sauce. Place all sauce ingredients in a pot over medium-high heat. Whisk continuously until sauce is reduced by about a third and thickens, about 10-15 minutes.
Originally featured in Slow Food