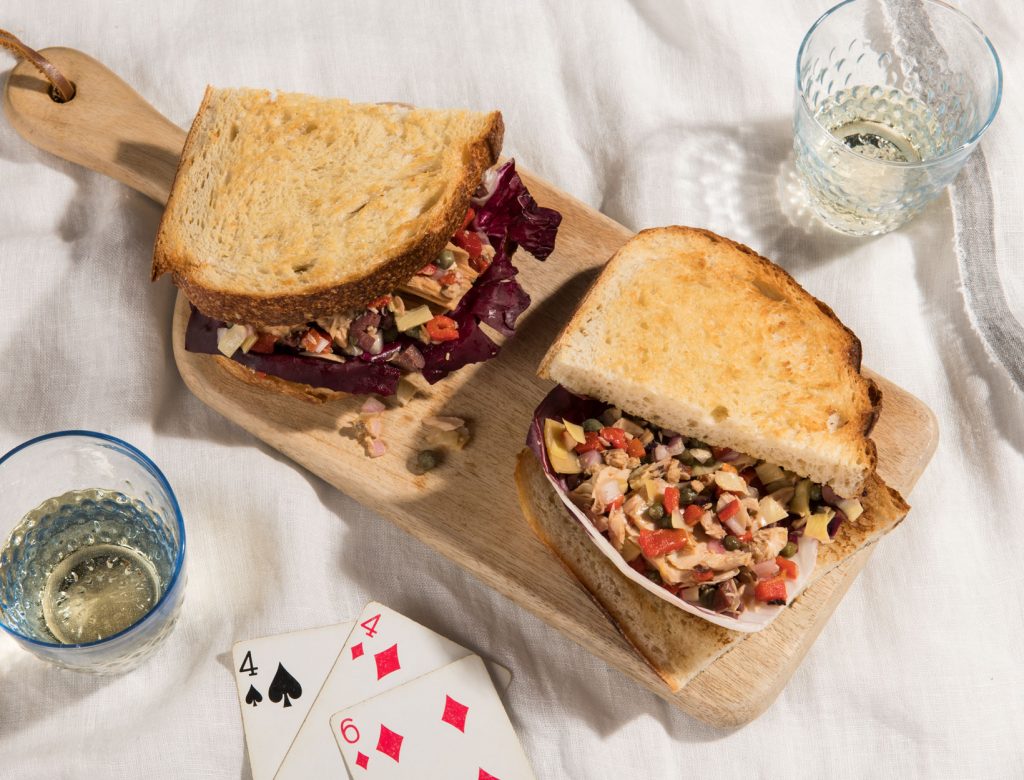 Provençal Tuna Sandwiches with Radicchio
The combination of capers, olives, radicchio, onion, and herbs in this classic French tuna salad gets even better as it sits. It's fantastic on crusty sourdough, but you could use a good gluten-free bread, too. Just be sure it's well toasted before you start.
1. In a large bowl, combine all the ingredients for the tuna salad.
2. To assemble the sandwiches, spread 4 slices of toast with 1 tablespoon of mustard each. Place a few leaves of radicchio on top of the mustard (cup side up), then place tuna salad on top of the radicchio cups, so the tuna salad rests inside the radicchio. Top each with another slice of bread. Wrap in parchment for your picnic.
Originally featured in 3 Easy, Elegant Picnic-Basket Menus for Summer