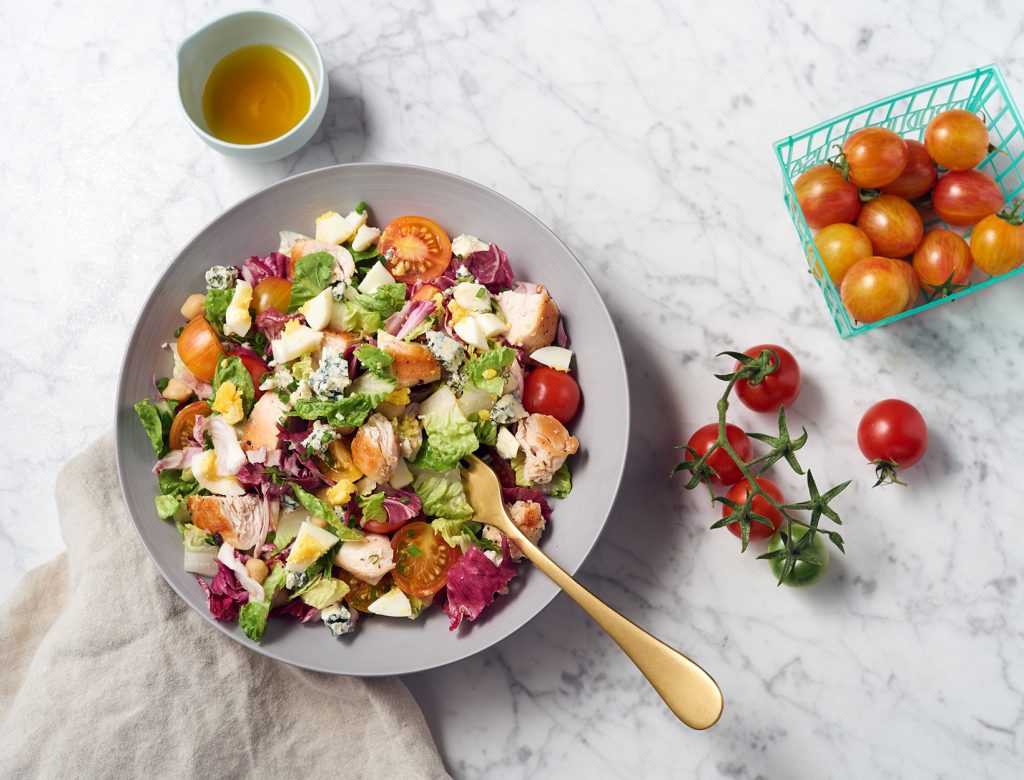 Protein-Packed Chopped Salad
The chopped salad is an LA lunch institution, and as as far as we're concerned there are never enough versions. This is one of our current combinations.
¾ cup finely chopped romaine
¾ cup finely chopped radicchio
1 hard-boiled egg, finely diced
1 chicken cutlet, grilled and finely diced
10 cherry tomatoes, cut into quarters
½ cup cooked chickpeas
2 tablespoons finely chopped chives
¼ cup crumbled blue cheese
1 tablespoon red wine vinegar, or to taste
2 tablespoons olive oil, or to taste
salt and pepper
1. Combine romaine, radicchio, hard-boiled egg, grilled chicken, cherry tomatoes, chickpeas, chives, and blue cheese in a bowl.
2. Toss with red wine vinegar and olive oil (add more if desired) and season with salt and pepper to taste.
Originally featured in 3 Chopped Salads for People Who Don't Normally Like Salads