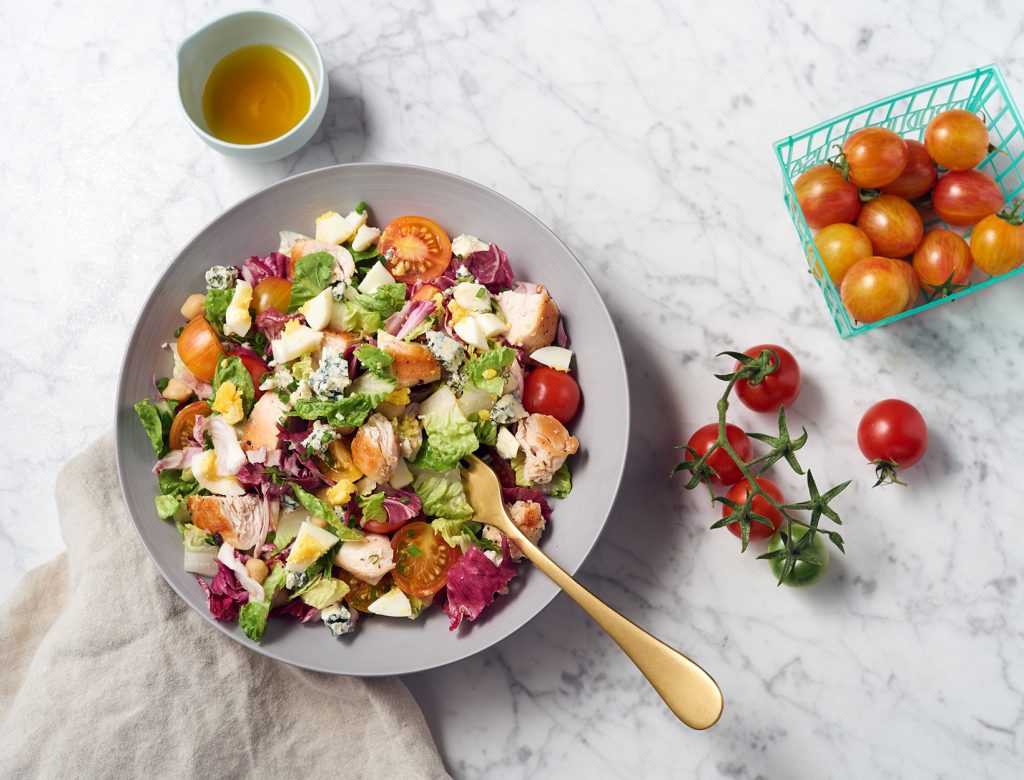 Protein-Packed Chopped Salad
The chopped salad is an LA lunch institution, and as as far as we're concerned there are never enough versions. This is one of our current combinations.
1. Combine romaine, radicchio, hard-boiled egg, grilled chicken, cherry tomatoes, chickpeas, chives, and blue cheese in a bowl.
2. Toss with red wine vinegar and olive oil (add more if desired) and season with salt and pepper to taste.
Originally featured in 3 Chopped Salads for People Who Don't Normally Like Salads