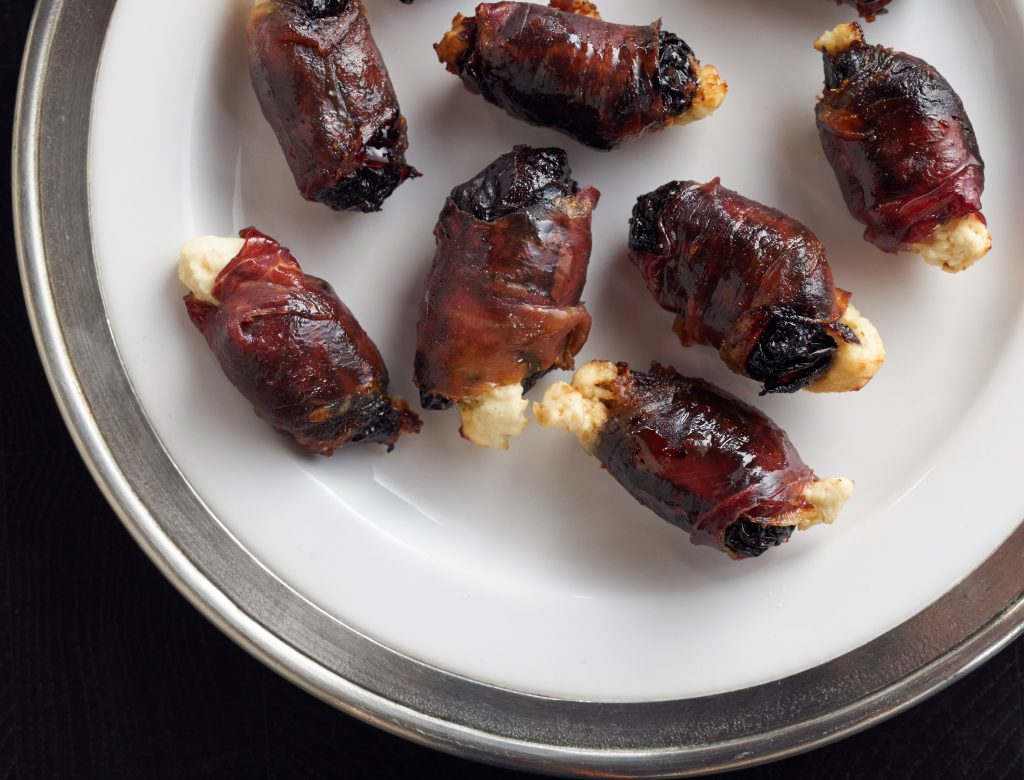 Diablos (Prosciutto Wrapped Prunes)
These little morsels can be made ahead and popped in the oven right before guests arrive.
1.If necessary, cut a slit into each prune with a paring knife (some will have a natural indentation perfect for filling with cheese).
2. Using a small spoon, fill each prune with ¼ – ½ teaspoon cheese, depending on the size.
3. Wrap ½ slice of prosciutto around the stuffed prune, then roll in your hands until you have a fairly tight, contained ball. If prosciutto doesn't completely cover the prune, or won't stay in place, don't worry; a little variation in shape is fine.
4. Store in the fridge until ready to use.
5. To cook, preheat the oven to 375°F. Arrange the prunes on a foil-lined baking sheet and cook for 15-20 minutes, until the cheese is gooey and the prosciutto is crispy.
6. Serve immediately, but be sure to warn your guests that these are hot!
Originally featured in Easy, Make-Ahead Appetizers