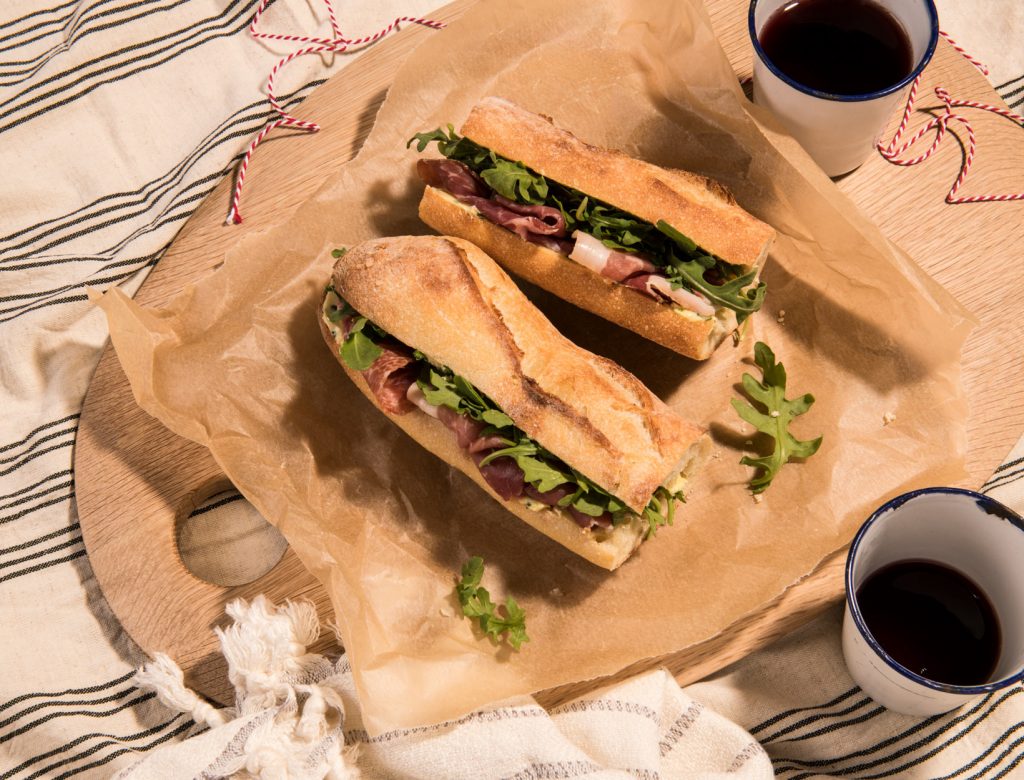 Prosciutto Baguette with Chive Butter
This sandwich is so delicious, you won't believe how easy it is to make. It's a testament to the harmony of mildly oniony chives, creamy butter, salty-rich prosciutto, and peppery arugula. It's a sandwich you'll make over and over again.
for the chive butter:
1 stick softened salted butter
3 tablespoons finely diced chives
for the sandwiches:
2 baguettes, cut into 4 (6-inch-long) pieces, sliced lengthwise for
sandwiches
chive butter
6 ounces prosciutto
2 cups arugula
flaky salt and fresh cracked pepper for to finish
1. To make the chive butter, simply fold the diced chives into the softened butter.
2. To assemble, spread some chive butter on both sides of the baguette. Divide the prosciutto among the 4 pieces of bread, layering it on top of the butter. Then sprinkle the arugula on top of each sandwich, finishing with salt and pepper. Wrap in parchment for your picnic.
Originally featured in 3 Easy, Elegant Picnic-Basket Menus for Summer