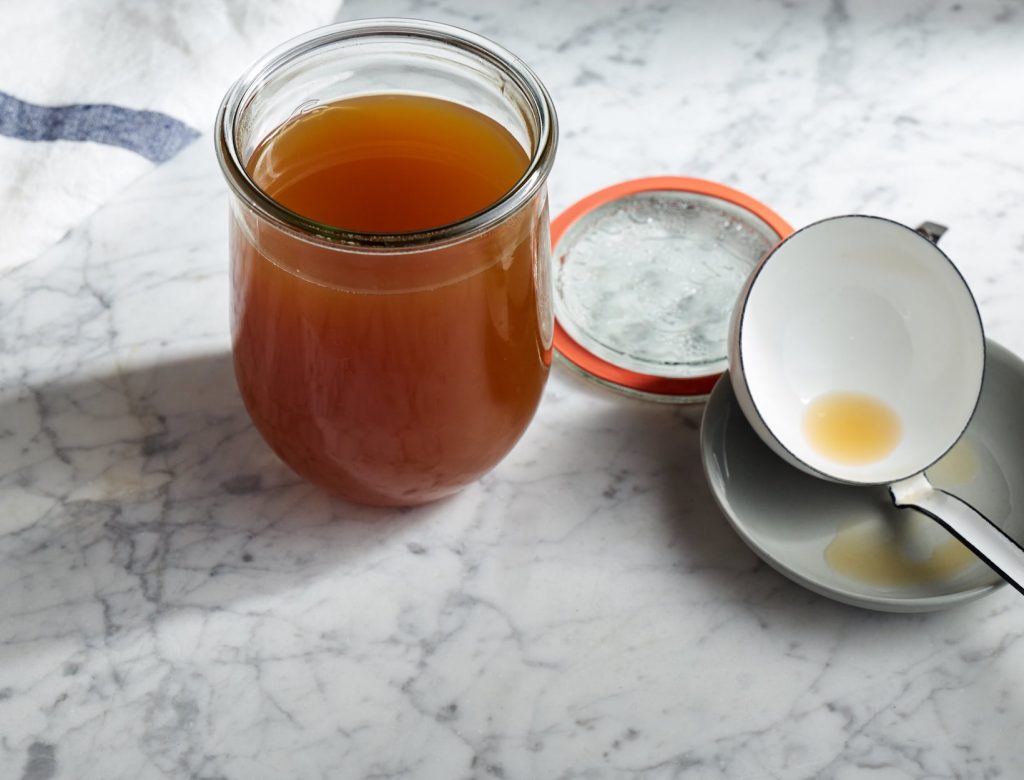 Pressure Cooker Turkey Stock
While there's nothing wrong with slow-cooking your turkey stock on the stove, we're obsessed with the pressure cooker right now. (Bonus: You get a day's worth of flavor in just an hour's time.) The super concentrated stock is perfect for dreamy turkey soup but would make an outstanding risotto as well.
1. Combine all the ingredients in a pressure cooker.
2. Top with water all the way to the fill line (about 2 liters). Lock pressure cooker lid, set valve to pressure, and set to pressure cook for 1 hour.
3. Once done, strain the ingredients and use the stock for cooking grains, sauces, or soups.
Originally featured in How to Make the Most of Your Thanksgiving Leftovers