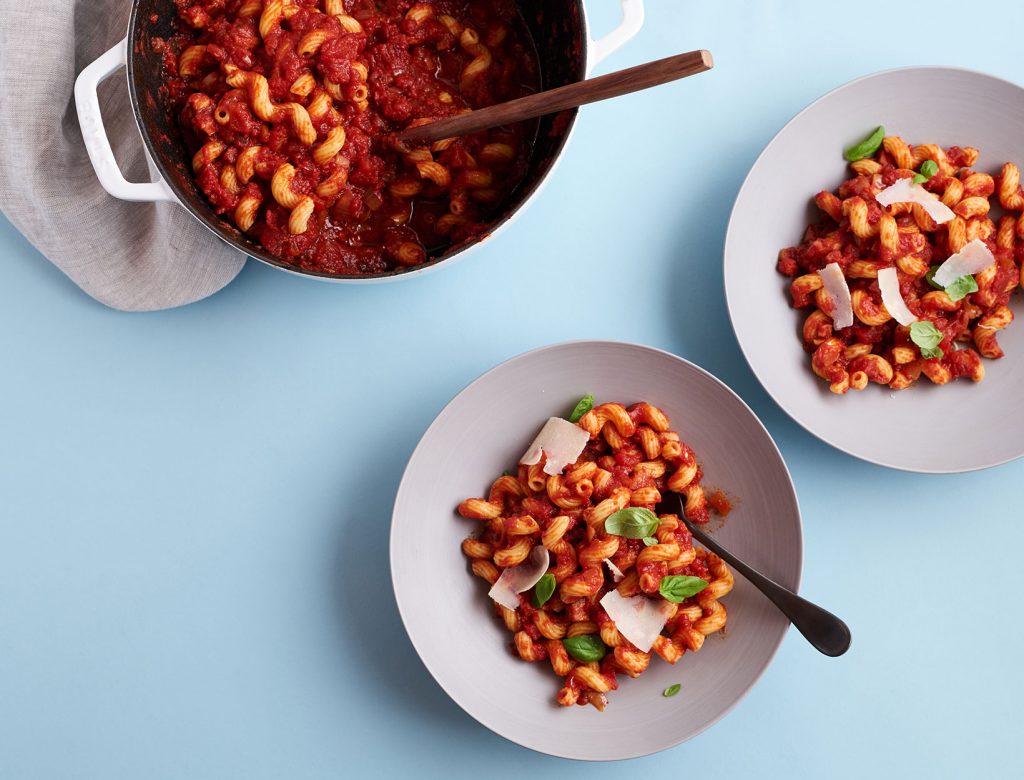 Pressure Cooker Red Sauce
If you have a delicious homemade red sauce on hand, you can make everything from spaghetti and meatballs to eggs in purgatory at a moment's notice. Cooking the sauce in a pressure cooker gives it that rich, slow-cooked flavor in an hour, so you don't have to spend your entire afternoon watching over the stove to get your Sunday sauce fix.
1. Set the pressure cooker to the browning setting and let it preheat for a few minutes. Once it's hot, add the pancetta and cook for a few minutes, stirring occasionally. When the pancetta is browned and the fat has rendered out, add the onions, garlic, and salt. Let them sauté for a few more minutes, stirring occasionally and adding a little olive oil if the mix is looking too dry. Once the onions are soft, add the fennel seeds, red pepper flakes, and tomato paste and cook for another 3 to 5 minutes, until all the flavors have melded together.
2. Turn off the browning function and add the crushed tomatoes and the Parmesan rind. Stir to combine.
3. Secure the lid, set the steam valve to pressure, and set to pressure cook for 45 minutes. Carefully open the valve from pressure to steam (watch out for hot steam), and unlock the top. Discard the Parmesan rind.
Originally featured in Pressure Cooker Recipes to Satisfy Every Cold-Weather Craving