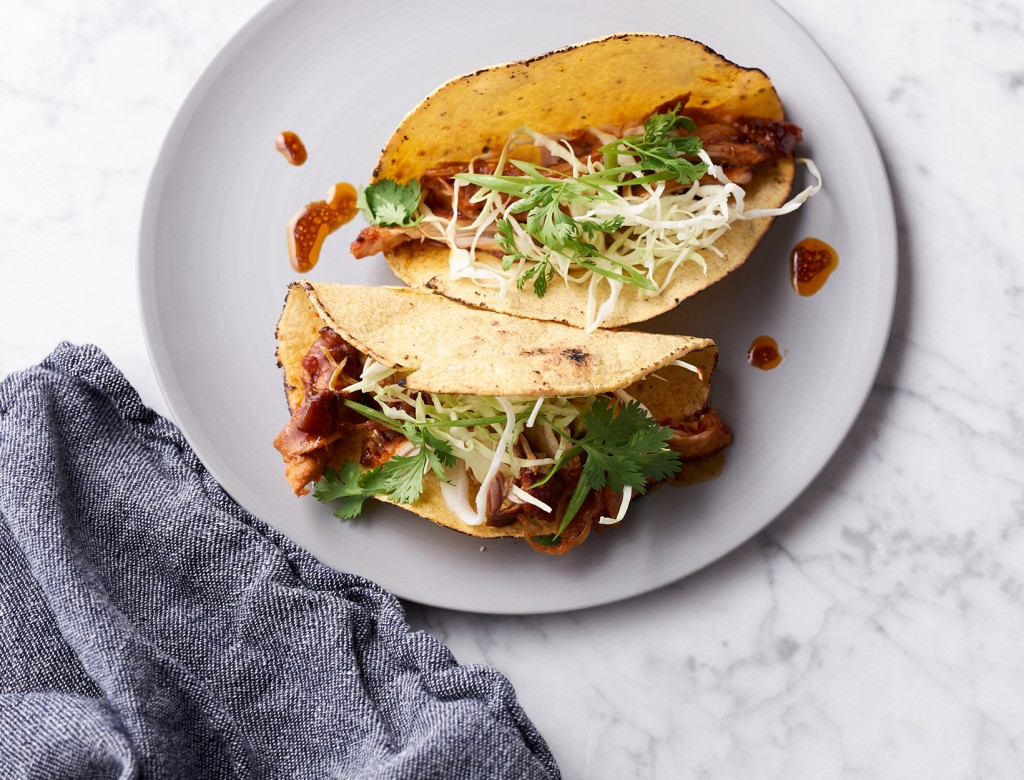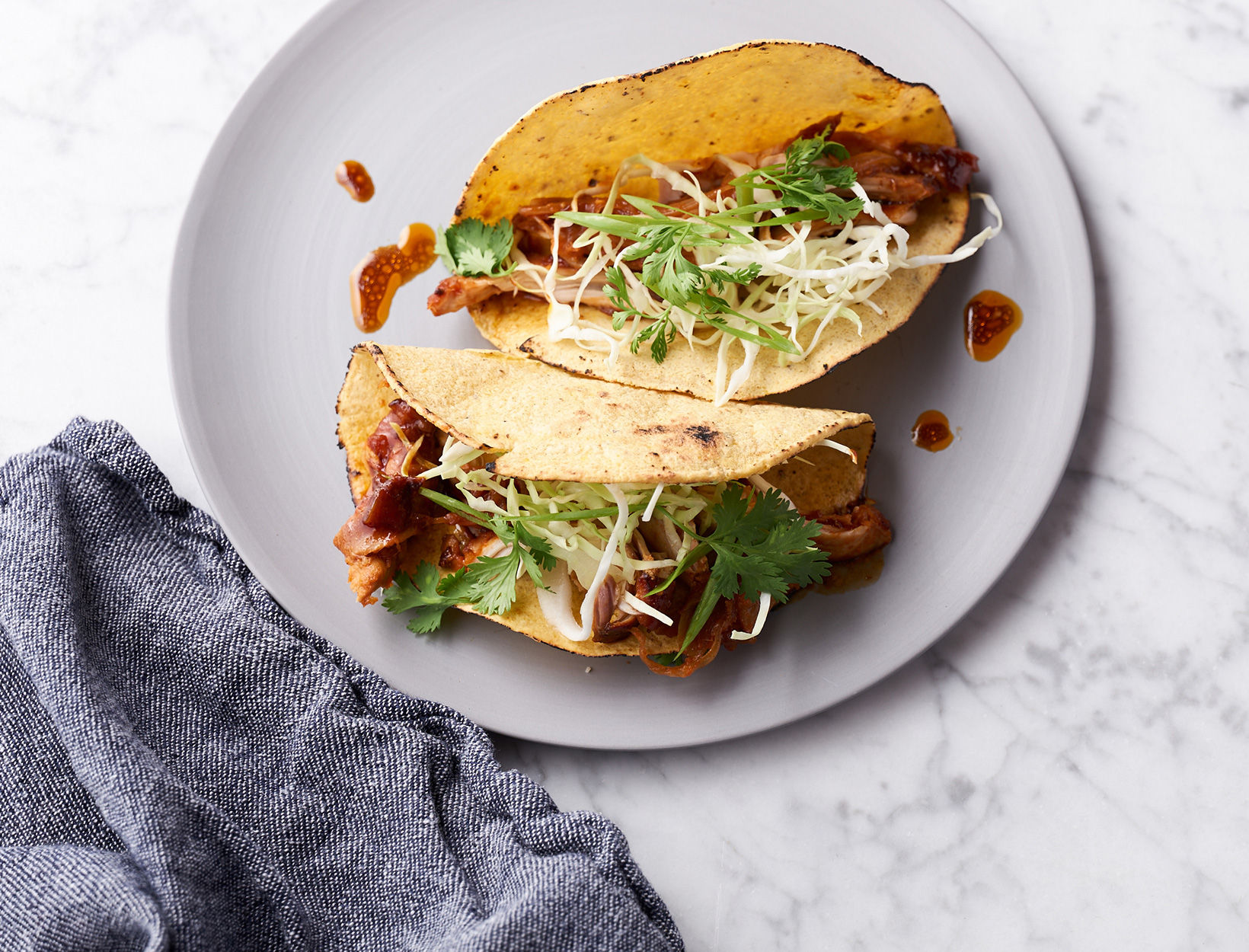 Pressure Cooker Korean Chicken Tacos
This sweet and spicy braised chicken cooks in just 10 minutes, making it a perfect go-to weeknight dinner option. Make a double batch and eat the leftovers in a grain bowl with sautéed greens and kimchi. Our directions are for the Fagor Multi-Cooker, but you can also cook this in a slow cooker on high for 4 hours.
1. Combine first 10 ingredients in a bowl, stirring well so the chicken is evenly coated with the marinade. Transfer to the pressure cooker, lock the top, and set to pressure for 10 minutes. It will take about 5 minutes or so to pressurize, and then the 10-minute cooking time should start.
2. After the 10 minutes are up, let the pressure cooker depressurize for about 10 more minutes. Carefully open the valve from "pressure" to "steam" (watch out for hot steam), and unlock the top. Transfer the chicken and its juices into a bowl and shred.
3. Spoon into the taco shells and top with cabbage, cilantro, and scallions.
Originally featured in From the goop Kitchen: Pressure Cooker Korean Chicken